Featured Gun Classifieds Manurhin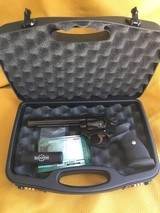 Manurhin revolvers MR73 357/38 with 4", 5 1/4" and 6" barrels, all in stock. With Trausch grip, cleaning tool kit, case and paper. 2 other different styles of wood grips are available
...Click for more info
Seller: JJ PERODEAU Gunmaker, Inc.
Area Code: 580
$3,200.00
Manurhin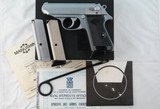 NEW IN BOX MANURHIN WALTHER PPK OR PPK/S .380ACP STAINLESS PISTOL. All matching with matching black plastic box, end lable, factory target, French papers, cleaning rod and two extra mags. Two factory
...Click for more info
Seller: David Condon, Inc.
Area Code: 540
$875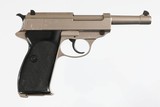 MAKE - MANURHIN MODEL - P1 FINISH - NICKEL BARREL - 5" CALIBER - 9MM CAPACITY - 8 GRIPS - POLYMER CONDITION - EXCELLENT NAZI MARKED CROSS CANNON STAMPED NO BOX NO PAPE
...Click for more info
Seller: Classic Firearms
Area Code: 478
$895.99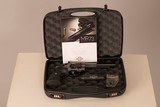 A super nice Manurhin MR 73 Demo Revolver. This revolver was shot for demonstration purposes, but it is a new dealer inventory item. 6" barrel, combat rubber grips, six shot fluted cylinder. Beau
...Click for more info
Seller: hephoto
Area Code: 817
$ 2,950.00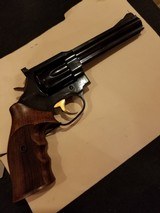 Highly Collectible Revolver. 5 1/4″ barrel. Case and papers included. Used, in mint condition.
...Click for more info
Seller: Coxsackie Gun and Bow
Area Code: 518
$3,299.00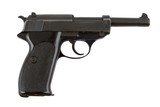 Seller: Steve Barnett Fine Guns
Area Code: 662
$895.00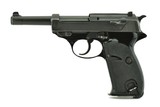 Manurhin P1 9mm caliber pistol. Police pistol. Has some carry wear. Good overall condition.
...Click for more info
Seller: Collectors Firearms
Area Code: 713
$549.95
++PRICE REDUCED++ For Sale: Manurhin Walther-Sporter .22LR Target 8 3/8" Barrel French made Manurhin "Sport" target pistol...a licensed version of the famous Walther P
...Click for more info
Seller: gcbrown00
Area Code: 724
$1595 OBO + $35 Insured Shipping
Seller: Collectors Firearms
Area Code: 713
$695.00
Manurhin MR73, 357 Mag, NIB with all paperwork & tools. Giraffe bone grips with a 3" barrel for immediate delivery. Price includes shipping & CC fees. The Manurhin is not MA
...Click for more info
Seller: Kebco
Area Code: 301
$3400
Manurhin MR73, .357, rubber grips, NIB with all paperwork & tools. I have a 3", 4", 4.25", 5.25 & 6" models for immediate delivery,&nbsp
...Click for more info
Seller: Kebco
Area Code: 301
$3200
Manurhin MR73 new factory grips. Rubber $110 Wood service grips $150 Target wood grips $270 Giraffe or Stag service grips $400 Shipping $8 Note on bone & stag grips
...Click for more info
Seller: Kebco
Area Code: 301
$110