Sorry! You're too late.
The Manurhin M73 Revolver GI# 100900234 has been sold.
Click
here
to see what else is available by LBF.
View other listings in this category....
Manurhin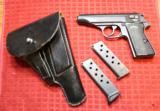 Got a Manurhin PP (Polizei Pistole) under license from Walther PP 7.65mm 32ACP with two magazines and a holster. The pistol is an IMPORT with import marks as shown in picture 7 and 8.
...Click for more info
Seller: P&T PARTNERS
Area Code: 972
$520.00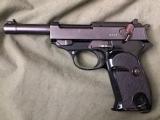 DOUBLE ACTION WITH HAMMER, ONE (1) MAG, EXCELLENT GRIPS, 5" BARREL, SN 229777. ALL MATCHING NUMBERS. COMES WITH A BOX. NAZI STAMPED. CONDITION: OVERALL EXCELLENT CONDITION. EXCELLENT SHINY BORE M
...Click for more info
Seller: Freedom1
Area Code: 936
$1,975.00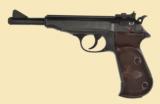 22 Long Rifle; 75% blue, very good bore, good grips, 5'' barrel, Barrel and receiver have some patina. The left slide has the Manurhin Trade Mark Lic Excl. WALTHER MOD. SPORT CAL..22 LR over M
...Click for more info
Seller: Simpson Ltd
Area Code: 309
$895.00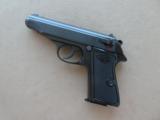 This is a nice original Walther PP made by the Manurhin firm in France under license from Walther. Manufactured in the 1970's, this pistol is in excellent condition and all the numbered part
...Click for more info
Seller: Antique & Modern Firearms, Inc.
Area Code: 859
SOLD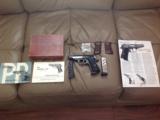 COMES WITH 3 MAG'S, 2 SETS GRIPS, WALTHER & BROWN MANURHIN GRIPS, EXTRA REAR SITE & CLEANING ROD. I PROVIDE 7 DAY INSP. I CAN PROVIDE REFERENCES ON GUN SALES. PHONE 260 367 2633. CE
...Click for more info
Seller: Jerry
Area Code: 260
$1,295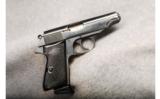 Seller: Cabelas Scarborough
Area Code: 207
$599.99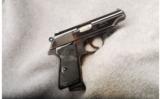 Marked with a "NDS", which means it was in service with a police force in the region of Niedersachsen. This region is better known by its English name of Lower Saxony.
...Click for more info
Seller: Cabelas Scarborough
Area Code: 207
$599.99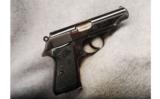 Seller: Cabelas Scarborough
Area Code: 207
$599.99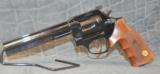 Manurhin MR73 5.75" heavy match barrel in 357Mag. This is a not a cataloged version & was special ordered from the factory in France . This barrel has the same contour, leng
...Click for more info
Seller: Kebco
Area Code: 301
$4000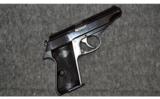 Seller: Cabelas Charleston
Area Code: 304
Was $599.99 Now $569.88
Manurhin MR73 new factory grips. Rubber $110 Wood service grips $150 Target wood grips $270 Giraffe or Stag service grips $400 Shipping $8 Note on bone & stag grips
...Click for more info
Seller: Kebco
Area Code: 301
$110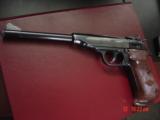 Here is a very unique & rare Manurhin PP Sport target 22LR semi automatic made in France & licened by Walther & marked Lic Walther on both grips & on frame-Lic.Excl Walther, & has
...Click for more info
Seller: Bob Simpson FFL Dealer
Area Code: 727
$1,195.00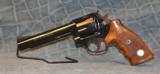 Taking orders on the Manurhin MR73, .357, rubber grips, NIB with all paperwork & tools for future delivery. I have 3", 4", 5.25", 6" models on order. &
...Click for more info
Seller: Kebco
Area Code: 301
$3,200.00