Sorry! You're too late.
The Manurhin model MR73 Sport Chambered in 357 magnum. GI# 101345566 has been sold.
Click
here
to see what else is available by Coxsackie Gun and Bow.
View other listings in this category....
Featured Gun Classifieds Manurhin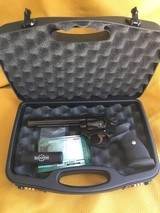 Manurhin revolvers MR73 357/38 with 4", 5 1/4" and 6" barrels, all in stock. With Trausch grip, cleaning tool kit, case and paper. 2 other different styles of wood grips are available
...Click for more info
Seller: JJ PERODEAU Gunmaker, Inc.
Area Code: 580
$3,200.00
Manurhin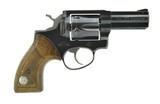 Manurhin Special Police F1 .357 Magnum caliber revolver. 3" French Police revolver in very good condition.
...Click for more info
Seller: Collectors Firearms
Area Code: 713
1,299.95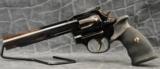 Manurhin MR73, .357, rubber grips, NIB with all paperwork & tools. I have a 3", 4", 4.25", 5.25 & 6" models for immediate delivery,&nbsp
...Click for more info
Seller: Kebco
Area Code: 301
$3200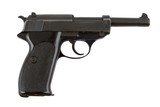 Seller: Steve Barnett Fine Guns
Area Code: 662
$895.00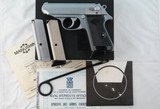 NEW IN BOX MANURHIN WALTHER PPK OR PPK/S .380ACP STAINLESS PISTOL. All matching with matching black plastic box, end lable, factory target, French papers, cleaning rod and two extra mags. Two factory
...Click for more info
Seller: David Condon, Inc.
Area Code: 540
$875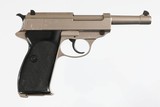 MAKE - MANURHIN MODEL - P1 FINISH - NICKEL BARREL - 5" CALIBER - 9MM CAPACITY - 8 GRIPS - POLYMER CONDITION - EXCELLENT NAZI MARKED CROSS CANNON STAMPED NO BOX NO PAPE
...Click for more info
Seller: Classic Firearms
Area Code: 478
$895.99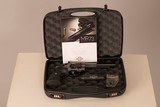 A super nice Manurhin MR 73 Revolver. New in box, 6" barrel, combat rubber grips, six shot fluted cylinder. Beautifully blued, high gloss. As you can see from the pictures this is a beauty.
...Click for more info
Seller: hephoto
Area Code: 817
$ 3,150.00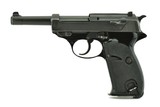 Manurhin P1 9mm caliber pistol. Police pistol. Has some carry wear. Good overall condition.
...Click for more info
Seller: Collectors Firearms
Area Code: 713
$549.95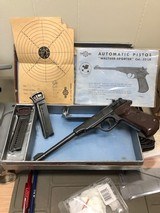 ++PRICE REDUCED++ For Sale: Manurhin Walther-Sporter .22LR Target 8 3/8" Barrel French made Manurhin "Sport" target pistol...a licensed version of the famous Walther P
...Click for more info
Seller: gcbrown00
Area Code: 724
$1595 OBO + $35 Insured Shipping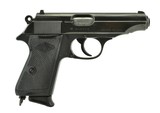 Seller: Collectors Firearms
Area Code: 713
$695.00
Manurhin MR73, 357 Mag, NIB with all paperwork & tools. Giraffe bone grips with a 3" barrel for immediate delivery. Price includes shipping & CC fees. The Manurhin is not MA
...Click for more info
Seller: Kebco
Area Code: 301
$3400
Manurhin MR73 new factory grips. Rubber $110 Wood service grips $150 Target wood grips $270 Giraffe or Stag service grips $400 Shipping $8 Note on bone & stag grips
...Click for more info
Seller: Kebco
Area Code: 301
$110