Sorry! You're too late.
The "Masterpiece Arms 6.5 Creedmoor (R23018) GI# 101112980 has been sold.
Click
here
to see what else is available by Collectors Firearms.
View other listings in this category....
Masterpiece Arms

MPA/Curtis Custom Axiom .308 caliber rifle. Masterpiece Arms mut rifle with Trigger Tech Diamond trigger set to 1.8 lbs., side fold stock and 16" threaded barrel. New.
...Click for more info
Seller: Collectors Firearms
Area Code: 713
2,649.95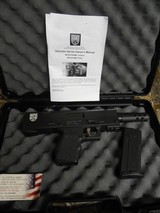 FACTORY NEW IN BOX CLICK ON PICTURES TO ENLARGE MPA DEFENDER 5.7X28MM SIDE- COCKER BLK 20RD FN MAGAZINE Details FEATURES 5" threaded barrel 1/2x28 thread Muzzle brake Side cocker Sc
...Click for more info
Seller: AA GUNS & AMMO
Area Code: 770
$ 629.99-NEW IN BOX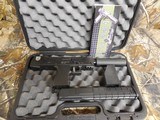 FACTORY NEW IN BOX CLICK ON PICTURES TO ENLARGE MasterPiece Arms strives for total innovation. This Defender 9mm handgun is the traditional top cocking model with a 5.5" threaded barrel, a leve
...Click for more info
Seller: AA GUNS & AMMO
Area Code: 770
$ 445.99-Factory New In Box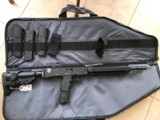 Caliber: 5.7x28mm; 16"barrel, factory test fired only Side charging handle; Side folding Buttstock; 3 each 20 round polymer magazines
...Click for more info
Seller: DGentry
Area Code: 972
$775 plus shipping to FFL only

Masterpiece Arms/Big Horn Arms TLS-SA .308 Win caliber rifle. Masterpiece Arms BA rifle with a Big Horn Arms receiver, M24 profile barrel chambered in .308, rotating barricade stop and Trigger Tech Di
...Click for more info
Seller: Collectors Firearms
Area Code: 713
2,949.95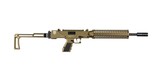 BRAND NEW IN THE BOX AND READY TO SHIP! BUY IT NOW!! Manufacturer: MasterPiece Arms Model: DMG Carbine Rifle Sku: MPA20DMG Caliber: 9mm Capacity: (1) 17 Round Magazine Ba
...Click for more info
Seller: Elk County Ammo and Arms
Area Code: 814
$719.99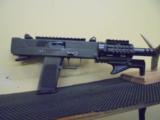 USED GOOD CONDITION Masterpiece Side Cocking w/Threaded Barrel Pistol 570SST, 5.7mmX28mm, 8 in, Black Grip, 1 - 20 RND MAG HAS FACTORY CASE ****PLEASE CALL IN THE
...Click for more info
Seller: DOMINIONOUTDOORS
Area Code: 540
$499.99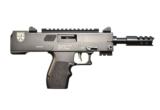 BRAND NEW IN THE BOX AND READY TO SHIP! BUY IT NOW!! Manufacturer: MasterPiece Arms Model: MPA Defender Pistol Sku: MPA57DMG Caliber: 5.7x28mm Capacity: (1) 20 Round Ma
...Click for more info
Seller: Elk County Ammo and Arms
Area Code: 814
$579.99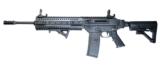 NEW Masterpiece R300 Tactical AR-15 Rifle R556, 223 Remington/5.56 NATO, 16" Threaded, Adj. Stock, Black Finish ****PLEASE CALL IN THE WITH THE SELLER'S INVENTORY NUMB
...Click for more info
Seller: DOMINIONOUTDOORS
Area Code: 540
$649.99