Remington Pistols - XP-100
Remington Pistols - XP-100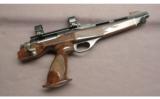 Remington Model XP-100 Pistol .221 Fireball. Excellent condition, Remington pistol with a rifle bolt action and 10" pistol barrel. Good choice for target practice and steel animal silho
...Click for more info
Seller: Cabelas La Vista
Area Code: 402
$999.99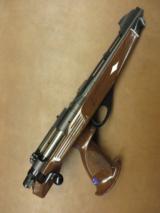 .221 Fireball has 10 1/2 inch vent rib barrel with original front sight and a Redfield scope mounting base. Serial number A7510xxx. Matte finish metal is 99%. The woodgrain nylon stock has a few light
...Click for more info
Seller: Bromley's Gun Shop
Area Code: 641
$799.00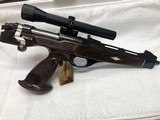 REMINGTON XP-100, 221 Remington Fireball single shot bolt action handgun, 99% condition, excel bore, 10" barrel with period Bushnell Phantom II 2.5X scope. Includes original case. C&R. Made i
...Click for more info
Seller: Aardvarkltd
Area Code: 978
$749.00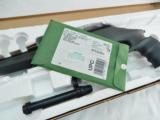 This is a Remington XP-100R KS Kevlar 22-250 with a 14 1/2 inch barrel. This gun is 100% new in the box. Buyer pays 45.00 shipping. Thank you. 44-4-15
...Click for more info
Seller: Fugate Firearms
Area Code: 270
$2,500.00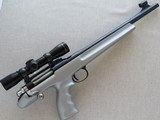 Vintage custom XP-100 by Fred Sinclair chambered in 7mm I.H.M.S.A. This is one of only a few International Handgun Metallic Silouette Association (I.H.M.S.A.) competition Pistols made by Fred
...Click for more info
Seller: Antique & Modern Firearms, Inc.
Area Code: 859
SOLD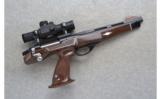 This Remington Model XP-100 is a single shot right hand bolt action pistol in .221 Rem. Fireball Cal. It has a 10.5 inch ventilated rib barrel with a front blade sight. It is outfitted wit
...Click for more info
Seller: Cabelas Louisville
Area Code: 502
$899.99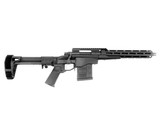 Brand new in the box, in stock and ready to ship. Buy it now! Manufacturer: Remington Arms Co. Model: 700 CP QD with SB Tactical PDW Stabilizing Brace SKU: 96815 Caliber: .308 Winche
...Click for more info
Seller: Elk County Ammo and Arms
Area Code: 814
$999.99
Remington XP-100 .22 caliber bore diameter, Douglas stainless steel barrel, Custom stock and light trigger. Centerfire bolt, no stampings to indicate caliber.
...Click for more info
Seller: Cabelas Kansas City
Area Code: 913
$849.99
BRAND NEW IN THE BOX AND READY TO SHIP! BUY IT NOW!! Manufacturer: Remington Arms Co. Model: 700 CP (Chassis Pistol) Bolt-Action Sku: 96816 Caliber: .223 Remington C
...Click for more info
Seller: Elk County Ammo and Arms
Area Code: 814
$849.99
Remington XP 100 in 7 mm BR , 15" barrel ( 17&1/2 w/ muzzle brake ) very accurate, TC lighted reticle 2.5 x 7 scope . excellent bore and metal , Zytel ( ? ) stock .&n
...Click for more info
Seller: Roger Berryhill
Area Code: 254
$750.00 NEW PRICE
Seller: Cabelas Fort Worth
Area Code: 817
Was $1,599.99 Now $1,199.77
Remington XP-100 with a matte black fiberglass target stock, 15" heavy barrel, custom chambered in 416 Taylor, adjustable trigger, topped with a Redfield one piece base. Good condition over
...Click for more info
Seller: Jaqua's Fine Guns Inc
Area Code: 419
$1,225.00