Sorry! You're too late.
The Rock Island Armory M1911 A1 Tac Ultra CS 9mm 3.62" 8 Rds 51700 GI# 101538231 has been sold.
Click
here
to see what else is available by Elk County Ammo and Arms.
View other listings in this category....
Rock Island Armory Pistols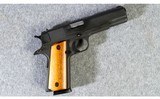 Rock Island Armory 1911-A1 FS chambered in .45 Auto. Overall condition is excellent with very little wear or handling marks. Comes in factory box with one magazine. .45 Auto
...Click for more info
Seller: Cabelas Short Pump
Area Code: 804
$559.99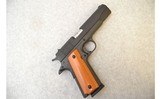 Very good condition overall. Minor handling marks to the finish here and there but none seem to have penetrated the parkerizing. Grips are in great shape with some flaws/inclusions in the finish. Lock
...Click for more info
Seller: Cabelas Green Bay
Area Code: 920
$499.99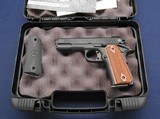 Neat little 1911 style pistol chamberd for the .380 cartridge. Rock Island Armory production. In the box with all paperwork and 1 magazine, never fired outside the factory. Neat litt
...Click for more info
Seller: The Firing Line
Area Code: 303
$497.99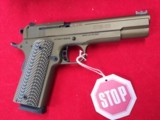 NEW IN BOX, READY TO SHIP. Rock Island 56792 XT22 Magnum 22 Mag 5" 14+1 Burnt Bronze Cerakote Steel SlIde Brown G10 w/Cross Hatch Grip. One magazine, box, manual, etc. NEW $595 includes s
...Click for more info
Seller: HitorMissLLC
Area Code: 541
SOLD to Don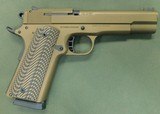 Seller: Dons Firearms Inc.
Area Code: 361
$650.00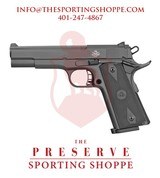 It's the first in a carefully designed 1911 and packs the powerful 22 magnum cartridge with a 14-round capacity. Engineered with a pinned solid state 5" barrel with delayed blow backslide and our
...Click for more info
Seller: The Sporting Shoppe
Area Code: 401
$525.00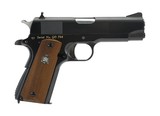 "Rock Island Arsenal M15 General Officer Pistol. Very rare gun with only 1000 or so of these guns being produced. This is serial number 794. These guns were exclusively made and issued to General
...Click for more info
Seller: Collectors Firearms
Area Code: 832
$9,500.00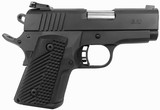 This firearm is factory new in box, direct from the manufacturer or a distributor. All firearms are in stock at the time of this listing being posted, however our inventory can rapidly change. To conf
...Click for more info
Seller: Elk County Ammo and Arms
Area Code: 814
$599.99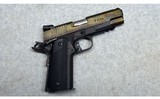 In overall good condition, some light scuffing on metal and grips. Light pitting on chamber. Missing front sight, adjustable rear. Double stack 9 mm. Bronze finished slide. 9mm Luger
...Click for more info
Seller: Cabelas Grandville
Area Code: 616
$779.99
BRAND NEW IN THE BOX AND READY TO SHIP! BUY IT NOW!! Manufacturer: Armscor / Rock Island Armory Model: 1911 GI Standard FS SKU: 51421 Caliber: .45 ACP Barrel Length: 5&rdquo
...Click for more info
Seller: Elk County Ammo and Arms
Area Code: 814
$469.99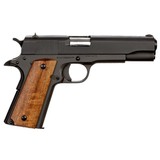 This firearm is factory new in box, direct from the manufacturer or a distributor. All firearms are in stock at the time of this listing being posted, however our inventory can rapidly change. To conf
...Click for more info
Seller: Elk County Ammo and Arms
Area Code: 814
$499.99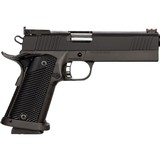 This firearm is factory new in box, direct from the manufacturer or a distributor. All firearms are in stock at the time of this listing being posted, however our inventory can rapidly change. To conf
...Click for more info
Seller: Elk County Ammo and Arms
Area Code: 814
$949.99