Smith & Wesson Pistols - Model 52
Smith & Wesson Pistols - Model 52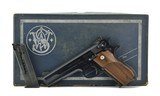 Smith & Wesson 52-1 .38 Special caliber pistol. .38 "Wadcutter" target pistol in excellent condition with box.
...Click for more info
Seller: Collectors Firearms
Area Code: 713
1,795.00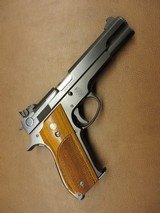 .38 Special Mid Range Wadcutter has 5 inch barrel with adjustable sights. Serial number 52xxx. Checkered walnut grips. One factory magazine. All in 95%+ condition.
...Click for more info
Seller: Bromley's Gun Shop
Area Code: 641
$1499.00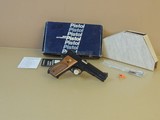 SMITH & WESSON MODEL 52-2 .38 MID RANGE PISTOL IN BOX, 5" BARREL WITH MINT BORE, 99% CONDITION IN THE BOX WITH EXTRAS AS SHOWN $1950 ******* (PLEASE REFERENCE OUR INVENTORY NUMBER)
...Click for more info
Seller: Mike Bishop LLC
Area Code: 229
$1,950.00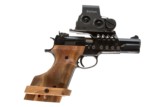 Seller: Steve Barnett Fine Guns
Area Code: 662
$1,395.00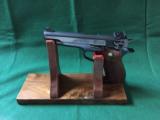 Early model of the Smith and Wesson Model 52 by the serial number. Only manufactured from 1961 to 1963, and only 3,500 manufactured. It is not the later 52-1 or 52-2. Comes with Barr
...Click for more info
Seller: Patak-Phillips
Area Code: 845
$1499.99