Smith & Wesson Pistols - SD
Smith & Wesson Pistols - SD
This is a Smith & Wesson SD9 VE that is in fantastic shape. It's been shot a little, but not enough to wear down the barrel hood. There are only a couple tiny marks from cycling. There d
...Click for more info
Seller: CAALEX
Area Code: 859
$299.00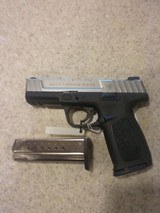 Seller: Millers Gun Center
Area Code: 302
$279.95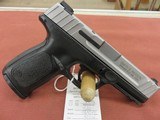 Smith & Wesson SD40VE, 40s&w, extra 10 round magazine, 4" barrel, black polymer frame, brushed stainless slide, 2 dot white rear sight and oragne fiber optic front sight, accessory rail,
...Click for more info
Seller: Schultheis Sporting Goods
Area Code: 607
$465.00 + $40.00 shipping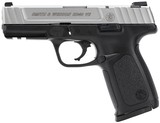 The SD VE features an SDT (Self Defense Trigger) for optimal, consistent pull first round to last. The polymer grip frame has a slim ergonomic, textured grip, textured finger locator, aggres
...Click for more info
Seller: nasp63
Area Code: 870
$349.00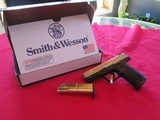 New! Smith and Wesson SD9VE (9mm) NEW in the box! Two 10 round mags. Stallionfirearmsgmail 810-922-4279. Hours 10-5 est or Leave a message and I will call you back. Sorry no cards.
...Click for more info
Seller: STALLION FIREARMS
Area Code: 810
$325.00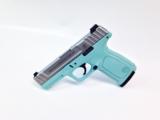 ***We ship our firearms nation wide where they are legal*** ***We do NOT charge credit card fees*** This item for sale is a NIB Diamond Blue and Stainless Smith & Wesson SD9 VE 9mm for
...Click for more info
Seller: TZArmory
Area Code: 866
$405.99