Sorry! You're too late.
The Thompson Center Pistol .45/70 Govt GI# 100890692 has been sold.
Click
here
to see what else is available by Cabelas East Hartford.
View other listings in this category....
Thompson Center Pistols
We took in a Thompson Center Contender with a 14" barrel in .30 Herrett. Comes with a Leupold M8-2x scope - super accurate! Check my feedback! Check my other great
...Click for more info
Seller: Renaissance Firearms
Area Code: 603
$520.00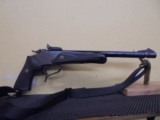 CONSIGNMENT USED VERY GOOD CONDITION THOMPSON CENTER CONTENDER PISTOL 7X30 WATERS SUPER 14 BLUED BARREL & FRAME WITH SLING ****PLEASE CALL IN THE WITH THE SELLER&rs
...Click for more info
Seller: DOMINIONOUTDOORS
Area Code: 540
$459.99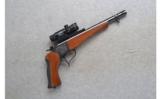 This Thompson Center Arms is a single shot / barrel pistol that comes with two barrels. A 12 inch .30-30 Win. and a 10 inch .22 WMR. The .30-30 Win. has a laser sight attached. The .
...Click for more info
Seller: Cabelas Richfield
Area Code: 262
$599.99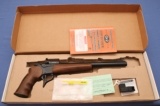 S O L D - - - Pending Thompson Center - G2 Contender - .22 LR - 10" Match Bbl Factory New! Unfired! Shipping to CONUS included in price ! PLEASE SEE MY OTHER LISTINGS! TRA
...Click for more info
Seller: Pendleton Firearms
Area Code: 931
$445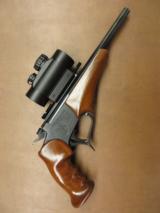 5MM Rimfire has 10 inch octagon barrel with Tru-Glo red dot scope. Serial number 27xxx and has cougar on a rock on each side. Non checkered walnut forend and thumbrest fingergroove grip. Forend is for
...Click for more info
Seller: Bromley's Gun Shop
Area Code: 641
$549.00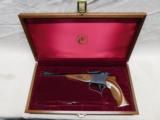 Thompson Center Contender,44Magnum,10" Octagon Barrel, NEW UNFIRED in Thompson Presentation Case with ORIGINAL GUN and BARREL BOX and PAPERS! Store Hours Thurs-Fri-10AM-8PM Sat-9AM-12PM All
...Click for more info
Seller: Long Shot Inc
Area Code: 570
$750.00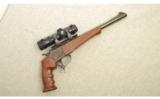 Seller: Cabelas Green Bay
Area Code: 920
Was $599.99 Now $570.88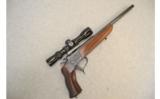 Seller: Cabelas Green Bay
Area Code: 920
Was $599.99 Now $570.88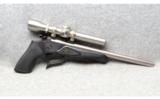 Seller: Cabelas Cheektowaga
Area Code: 716
$549.99
NEW Thompson Center Encore Pro Hunter Pistol Frame Assembly Blued Steel Rubber Grip Black 08151920 ****PLEASE CALL IN THE WITH THE SELLER'S INVENTORY NUMBER IF INQUIRING
...Click for more info
Seller: DOMINIONOUTDOORS
Area Code: 540
$379.99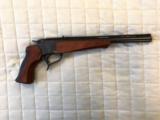 THIS IS GREAT THOMPSON CONTENDER IN 45 COLT/410. IT HAS A 14 INCH BARREL WITH VENTILATED RIB AND ADJUSTABLE REAR SIGHT. IT WAS MFG IN THE EARLY MONTHS OF 1999. IT IS IN GREAT SHAPE AND HAS SOME BLUEIN
...Click for more info
Seller: TACEQUIP
Area Code: 843
SOLD