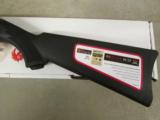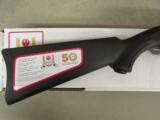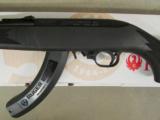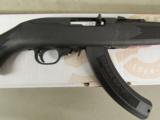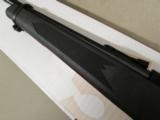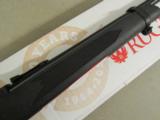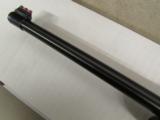 Ruger 10/22 Limited Collector's Series Carbine Rifle .22 LR
Guns International #: 100488782 Seller's Inventory #: 21104
Category: Ruger Rifles - Ruger Rifles - 10/22

Seller's Information
When emailing or calling sellers direct, please mention that you saw their listing on GunsInternational.com



Seller: Elk County Ammo and Arms
Company: Elk County Ammo and Arms
Member Since: 5/10/11
State: Pennsylvania
Zip: 15857
Country: United States
Phone: (814) 834-9451
Fax: (844) 553-1123
Platinum Seller
Number of Active Listings: 1007
Seller: FFL Dealer
Return Policy: 3 day inspection and return policy on used guns.
Shipping cost is a flat rate of $30.00. All firearms must be either shipped to a dealer in your state or picked up at our retail store in Saint Marys, PA. The buyer assumes the responsibility for transfer fees or background check fees that the receiving dealer will charge. It is also the buyer's responsibility to insure that the dealer will accept the firearm(s). We encourage that the buyer contact the dealer before we transfer the gun to them for pick-up to insure that there are no problems with your transfer. If the dealer refuses to accept delivery of your firearm, you will be responsible for shipping charges to recover the firearm and reship it to a dealer that is willing to receive it.
Payment Types Accepted: At this time we are only accepting Credit or Debit cards as a payment method. All credit / debit card payments must be billed to a US based address. To place an order for this product please go directly to our store website ammoandarmsstore.com. Please then input the Seller's Inventory # into the search bar located at the top of the page. The product you searched for should be the first one shown in the results below, you can then click on the selected product and if this item is still available you will then have the option to Add to Cart. Please then proceed to Check Out. Your entire order can be completed through our website including making payment. If the item you've selected is not in stock there will be an option to enter your email address to be notified when it is available.


Description:

Brand New in the Box, Ready to Ship. Buy it Now!!

For 50 years, the Ruger® 10/22® has been America's favorite .22 rifle. With proven performance, a legendary action and a renowned, reliable rotary magazine, the 10/22® has inspired a loyal following for a half century. With proven performance in a wide range of styles for every rimfire application, the Ruger® 10/22® rifle is ideally suited for informal target shooting, "plinking", small game hunting and action-shooting events. All 10/22® rifles are sleek, perfectly balanced, rugged and superbly accurate. With a variety of choices – from the standard 10/22® Carbine, to the tack-driving accuracy of the Target model, the 10/22® is still today's most popular .22 rifle. It looks right, feels right, shoots right and continues to perform under heavy use - inspiring the most fanatical loyalty from its owners. With proven design, legendary reliability and the modern features demanded by today's .22 shooters, these firearms are priced right to make keeping tradition affordable.

Caliber: .22 LR

Stock: Black Synthetic

Capacity: 25

Material: Alloy Steel

Finish: Satin Black

Front Sight: Fiber Optic

Rear Sight: Adjustable Fiber Optic

Barrel Length: 18.50"

Overall Length: 37.00"

Weight: 5.00 lbs.

Length of Pull: 13.50"

Twist: 1:16" RH

Grooves: 6

Other Features:
Ruger Collector's Series 10/22® carbine rifles feature a limited time, 50th Anniversary bolt marking, commemorative 50th Anniversary box with an exclusive Collector's Series box decal and "The Ruger 10/22 Rifle • 22 LR - Fifty Years • 1964-2014" special receiver marking. Also included is a Collector's Series pin, 10/22® 50th Anniversary bumper sticker, replica of the original 1964 10/22® ad and a limited edition Ruger Collector's Series street sign.
Patented 10/22®, detachable rotary magazine features a unique rotor to separate cartridges and provide reliable feeding. Model 21104 includes one BX-25® magazine and one BX-1 magazine, model 21105 includes three BX-1 magazines.
Easy-to-use extended magazine release provides smooth, no-fuss removal of the magazine.
Positive, push-button, cross-bolt manual safety.
Combination scope base adapter for both Weaver®-style and .22 "tip-off" scope mounts is provided with every rifle.
Cold hammer-forged barrel is locked into the receiver by a unique two-screw, V-block system.
Heat-stabilized, glass-filled polymer trigger housing assembly is precision-made of high-tech material for improved manufacturing tolerances, impact and abrasion-resistance, and an unmatched ability to withstand the elements.
Legendary 10/22® action, a tried and true Ruger design, ensures consistent, reliable performance.
Fiber optic front sight and adjustable rear sight.


Shipping to Lower 48 Only,

Shipping $30.00, We Do Not Charge Credit Card Fees!!

KNOW YOUR LOCAL AND STATE LAWS!!

Price: $299.99