Sorry! You're too late.
The EAA Bounty Hunter GI# 100984651 has been sold.
Click
here
to see what else is available by jonesfirearms.
View other listings in this category....
EAA Revolvers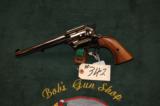 EAA Bounty Hunter, Pistol is NEW, chanbered in 357 Magnum, 7.5" barrel 14.5" overall lenght, New without box, excelent condition!
...Click for more info
Seller: bobsvintageguns
Area Code: 989
$450.00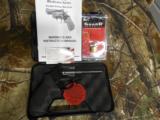 FACTORY NEW IN BOX CLICK ON PICTURES TO ENLARGE Details FEATURES: 4" barrel 6-round capacity Steel frame Molded rubber grips Spur hammer Shrouded ejection rod DA/SA Additional Inform
...Click for more info
Seller: AA GUNS & AMMO
Area Code: 770
$ 298.99-NEW IN BOX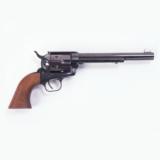 EAA Single Action revolver with 7 1/2" barrel chambered in .45 Colt. Blue finish with wooden grips in very good condition.
...Click for more info
Seller: Circle Seven
Area Code: 601
$365.00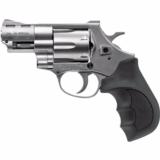 BRAND NEW IN THE BOX AND READY TO SHIP! BUY IT NOW!! Manufacturer: EAA (European American Armory Corp.) Model: Windicator SKU: 770127 Caliber: .357 Magnum / .38 Special Action: DA
...Click for more info
Seller: Elk County Ammo and Arms
Area Code: 814
$379.99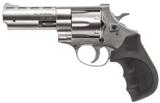 BRAND NEW IN THE BOX AND READY TO SHIP! BUY IT NOW!! Manufacturer: EAA (European American Armory Corp.) Model: Windicator SKU: 770128 Caliber: .357 Magnum, Accepts .38 Special Act
...Click for more info
Seller: Elk County Ammo and Arms
Area Code: 814
$389.99
Brand new in the box, ready to ship. Buy it now! Manufacturer: EAA (European American Armory Corp.) Model: Windicator SKU: 770133 Caliber: .357 Magnum / .38 Special Action: DA / SA B
...Click for more info
Seller: Elk County Ammo and Arms
Area Code: 814
$359.99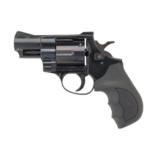 Brand new in the box, ready to ship. Buy it now! Manufacturer: EAA (European American Armory Corp.) Model: Windicator SKU: 770130 Caliber: .357 Magnum / .38 Special Action: DA / SA B
...Click for more info
Seller: Elk County Ammo and Arms
Area Code: 814
$349.99