Featured Gun Classifieds .41 Long Colt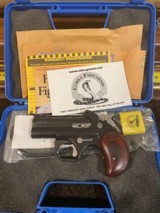 Seller: Adolfo Gutierrez D.B.A. Fine Gun Bank
Area Code: 281
$ 299.00 Plus shipping
.41 Long Colt
Original Colt SAA, 4 3/4" barrel, chambered in .41LC. Born in 1906. Solid bore with strong rifling and shine. Same with the cylinder. Grips not numbered, but in very good
...Click for more info
Seller: The Firing Line
Area Code: 303
$2499.99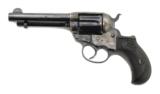 "Colt 1877 Thunderer .41 caliber revolver. Made in 1903. Beautiful example with 95% of the original blue. Bright case colors on frame. Grips are excellent. Very fine gun that works perfectly.  
...Click for more info
Seller: Collectors Firearms
Area Code: 713
$3,495.00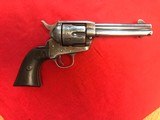 RARE, COLT SAA1, 41LC, 4 3/4" BRL, FROM THE ESTATE OF ELMER KEITH. MFG 1900, SN# 193931, 2 LINE BARREL ADDRESS, BRL STAMPED "41 COLT", 2 LINE PAT. ADDRESS WITH RAMPENT COLT IN CIRCLE, B
...Click for more info
Seller: twallace3
Area Code: 503
$4600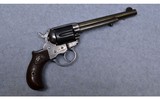 1907 year of manufacture. In overall fair to good condition with pitting and scratches on the steel that is expected for the age. Numbers matching. .41 Long Colt
...Click for more info
Seller: Cabelas Grandville
Area Code: 616
$1,199.99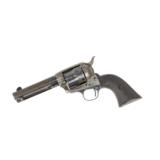 .41 Colt Single Action Army. 4 3/4" Barrel .41 cal, 4 3/4" barrel; serial #302567. Production year 1907. *FFL Required.
...Click for more info
Seller: Cisco's Gallery
Area Code: 208
$5,000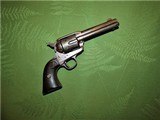 Guns by Sally-always the best for less. We are extra proud to offer this fine example of Colt's Single Action Army, chambered in hard to find .41 Long Colt. Only about 8% were chambered as such, makin
...Click for more info
Seller: Gunsbysally
Area Code: 724
SOLD