Sorry! You're too late.
The Colt Custom Shop SAA 38-40 GI# 101780558 has been sold.
Click
here
to see what else is available by Legendary Guns.
View other listings in this category....
Colt Revolvers - Custom Shop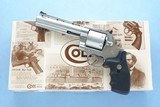 This is an exceptionally clean and 100% complete all-original Colt Kodiak .44 Magnum revolver, one of the rarest spin-offs of the "Snake Series" revolvers. Hand-built by Colt's Custom
...Click for more info
Seller: Antique & Modern Firearms, Inc.
Area Code: 859
$9,850.00
Rare Watts Nickel Finish, Fire Blue Hardware, Walnut Stocks, Colt Archival Letter, all Original Packaging, Complete and Unfired. 5-1/2" Barrel Length.
...Click for more info
Seller: Troopermkv
Area Code: 603
4,500.00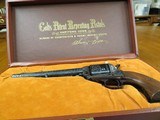 GOOD AFTERNOON TO ALL THE COLT COLLECTORS WE HAVE A VERY UNUSAL COLT SAA 45 LC IN COLT PRESENTATION FACTORY LEATHER CASE.THIS WEAPON CARRIES FULL FACTORY COLT ENGRAVING. IT IS FROM 1977 3 RD. GENERATI
...Click for more info
Seller: OTW1
Area Code: 816
$7500.00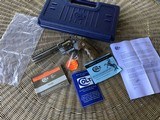 COMES WITH OWNERS MANUAL, HANG TAG, COLT LETTER, ETC. THE COLT PYTHON "ELITES" WERE HAND MADE IN THE COLT CUSTOM SHOP. MOST COLT PYTHON COLLECTORS CONSIDER THE PYTHON "ELITE" THE B
...Click for more info
Seller: Jerry
Area Code: 260
$6,995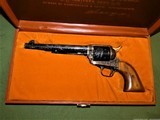 Guns by Sally-always the best for less. We are rightfully proud to offer this stunning Colt decked out in factory engraving and residing in a classy factory case. These late 70's cased guns get a lot
...Click for more info
Seller: Gunsbysally
Area Code: 724
7000 OBO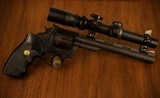 Seller: Caliber Sports
Area Code: 205
$3,799.00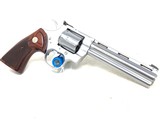 Seller: GUNPRIME
Area Code: 205
$5,699.00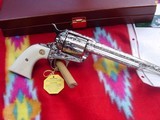 Colt Single Action Army. Factory Class D (Full coverage) engraved, Colt letter.7 1/2" 45 Colt, Ivory with Colt medallions. Like new Condition, nice crisp engraving,perfect Nickel.Colt le
...Click for more info
Seller: Investment Arms-Double Barrel Enterprises LLC
Area Code: 603
$5695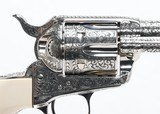 Colt SAA 3rd generation full coverage Master Engraved and signed by Colt Engraver, Robert B Burt. This gorgeous revolver is absolutely brand new with unturned cylinder and it is in the
...Click for more info
Seller: B C Kinsey
Area Code: 913
$15,000.00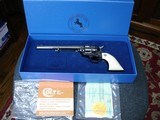 Out of my long term collections I have for sale a Rare Colt Custom Shop Order SAA ..38/40 WCF. Model Colt SAA 3870 ARMY-CP Design with a 7 1/2" BBl. Full Royal Blue ,with Beveled Cylinders,
...Click for more info
Seller: R&G LLC
Area Code: 860
$4599.00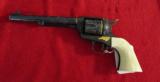 Excellent condition .45 Colt Single Action Army with 7 1/2" barrel. Made in 1997, screwless frame engraved by Ken Hurst. Comes with case and factory letter. $30.00 Shipping FFL
...Click for more info
Seller: moby
Area Code: 540
$15,000.00