Colt Revolvers - Thunderer
Featured Gun Classifieds Colt Revolvers - Thunderer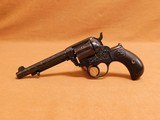 This is a nice Colt Model 1877 Thunderer with a 5-inch barrel manufactured in 1896. This gun was engraved in the factory style long ago and has, at some point, been refinished and blued. The address i
...Click for more info
Seller: CAALEX
Area Code: 859
$2,799.00
Colt Revolvers - Thunderer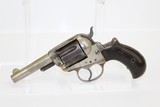 Antique COLT Model 1877 "THUNDERER" .41 Revolver Double Action Revolver Made in 1886 Here we present an antique Colt 1877 Lightning Double Action Revolver, made in 1886 in Hartfor
...Click for more info
Seller: AncestryGunsLLC
Area Code: 314
$1,600.00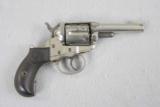 This is a Colt 1877 Thunderer Etched Panel 41 Colt D.A with matching serial number 31976 and was made in 1881. It retains 80% original nickel and has very good, tight and crisp mechanical function. Th
...Click for more info
Seller: 1898ANDB-4
Area Code: 707
$1,795.00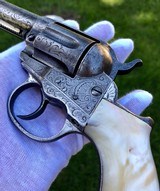 At this time, this is believed to be the only known Factory Panel Scene Colt Thunderer known, this Colt was just found recently and was unknown to the Colt collecting world. The panel scene is a bit l
...Click for more info
Seller: gunguy246
Area Code: 805
POR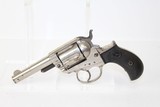 Antique Colt 1877 Thunderer SHERIFF Model Revolver Etched Panel .41 Colt Made in 1880 Here we present an antique Colt Model 1877 "Thunderer" Revolver, manufactured in 1880 in Hartf
...Click for more info
Seller: AncestryGunsLLC
Area Code: 314
$1,850.00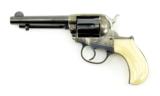 Colt 1877 Thunder .41 Colt caliber revolver. Manufactured in 1904. Excellent bore. Action works perfectly, barrel length is 4 ½". This is a very fine Thunder Colt with 95-96% beautiful bl
...Click for more info
Seller: Collectors Firearms
Area Code: 713
5,500.00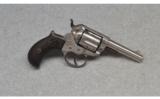 Seller: Cabelas Fort Worth
Area Code: 817
$1,599.99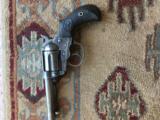 An excellent Colt Thunderer Revolver, 4"x .41 cal., SN 53xxx all matching. Bore ix terrific with sharp rifling. Gun retains a good >90% blue and case colors. Action is tight in both SA/DA. Gri
...Click for more info
Seller: chemiker
Area Code: 936
$2,000.00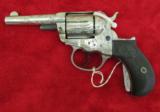 Excellent Antique condition Model 1877 .41 with 3 1/2" barrel. Made in 1883. Comes with Factory Letter. 4% Credit Card Fee $30.00 Shipping Please contact Gloria at 540-580-
...Click for more info
Seller: moby
Area Code: 540
$10,000.00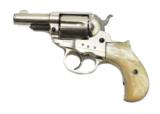 Colt 1877 Thunderer Sheriff's Model .41 caliber revolver. Made in 1880. .41 Caliber with a 2½ barrel. Original nickel finish is excellent with 90% of the original nickel remaining. Pearl
...Click for more info
Seller: Collectors Firearms
Area Code: 713
3,995.00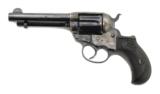 Colt 1877 Thunderer .41 caliber revolver. Made in 1903. Beautiful example with 95% of the original blue. Bright case colors on frame. Grips are excellent. Very fine gun that works perfectly.
...Click for more info
Seller: Collectors Firearms
Area Code: 713
3,495.00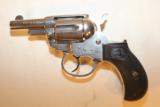 Colt Thunderer .41 Caliber model 1877 revolver. This gun has a really nice bore with only a few very, very minor pits. Screws are nice and have not been burred. The grips show a minimum of wear.
...Click for more info
Seller: DEK
Area Code: 828
$2000.00