Sorry! You're too late.
The Uberti 1872 Open Top GI# 102147239 has been sold.
Click
here
to see what else is available by Nemorino .
View other listings in this category....
Uberti Pistols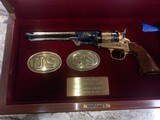 Guns Listing ID: 725494the civil war sesquicentennial tribute cap and ball revolver never fired with display case limited edition #0259 of 1865 made.
...Click for more info
Seller: Guns Dot Com
Area Code: 866
$1,100.99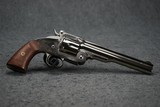 Designed by Major George Schofield to be operated with one hand while on horseback, a break-open pistol was ideal for mounted soldiers in the U.S. Cavalry. Shooters could easily eject all six spent ca
...Click for more info
Seller: Advanced Arms
Area Code: 570
$1,355.00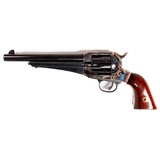 Guns Listing ID: 695903The Uberti 1875 Army Outlaw is a faithful remake of the original 1875 Remington Revolver. It''s a fantastic cowboy action shooter! This 1875 Outlaw is in excellent c
...Click for more info
Seller: Guns Dot Com
Area Code: 866
$649.99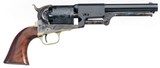 Guns Listing ID: 706998UBERTI 1848 Dragoon Revolver 3 Round .44 Cal. 7.5\" Barrel Blue CH TG
...Click for more info
Seller: Guns Dot Com
Area Code: 866
$449.99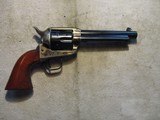 Uberti 1873 Cattleman New Model, 357 Mag or 38 Spec 5.5" barrel. Used, but near perfect, in factory box, box has wrong SN. SN is U254xx. We will trade for silver and gold. We acc
...Click for more info
Seller: Michael Murphy & Sons
Area Code: 316
$499.00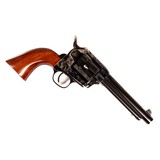 Guns Listing ID: 608641For sale is an Uberti Model 1873 single action revolver. This is a modern remake patterned off the original Single Action Army. It will make and excellent shooter as well as col
...Click for more info
Seller: Guns Dot Com
Area Code: 866
$549.99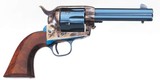 Guns Listing ID: 652609Uberti 1873 Cattleman Cavalry, .45 Colt, 7.5\" Barrel, 6 Round, Walnut Grip, Charcoal Blue
...Click for more info
Seller: Guns Dot Com
Area Code: 866
$727.99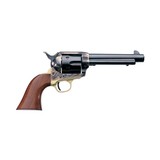 Guns Listing ID: 551450The Uberti Cattleman II Brass Revolver has a retractable firing pin for those seeking enhanced safety from an original Old West revolver without sacrificing the visual authentic
...Click for more info
Seller: Guns Dot Com
Area Code: 866
$638.99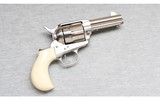 Excellent, light wear, few small scratches. Comes with original box. 45 Colt caliber revolver with 3 1/2" barrel, pearl like grips on a birdshead grip frame. A good choice for Cowboy Action Shoot
...Click for more info
Seller: Cabelas La Vista
Area Code: 402
$1,099.99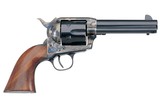 Guns Listing ID: 570613The Uberti 1873 Cattleman II is a classic-style single action six-shot revolver. It features a retractable firing pin, which helps to prevent an accidental discharge by not lock
...Click for more info
Seller: Guns Dot Com
Area Code: 866
$595.99