Sorry! You're too late.
The Enfield MK VI GI# 101038934 has been sold.
Click
here
to see what else is available by Puglisi Gun Emporium.
View other listings in this category....
Enfield Revolvers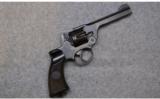 The Enfield was a standard issue revolver with the British military at a time many nations had gone to semi automatics. Seeing service throughout the second world war and beyond, Enfield's d
...Click for more info
Seller: Cabelas Hammond
Area Code: 219
$529.99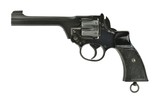 British Enfield .38 S&W caliber revolver. Enfield Commercial model. Barrel dated "41" for 1941. Gun has a polished commercial blue finish. The gun has some vestiges of military proofs
...Click for more info
Seller: Collectors Firearms
Area Code: 713
$595.00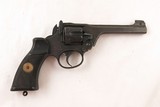 WWII British Enfield No. 2 MK 1 .38 Cal Revolver. Very good condition however it does not have the firing pin. Works fine other than that.
...Click for more info
Seller: rockysgoldandsilver
Area Code: 540
$300.00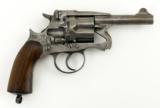 Enfield Mark II .476 caliber. Rare 4" barrel issued to the 3rd military district, Australia. Used through WWII. Action works perfectly. Gun has a smooth even patina. Bore has strong rifling and
...Click for more info
Seller: Collectors Firearms
Area Code: 713
3,950.00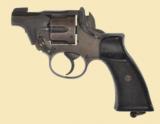 38/200; 40% blue, fair bore, poor grips, 2'' barrel, 1955 proof-marks. Revolver may have been Ordinance modified as the barrel is 2 inch with no front sight lug integral with barrel. No cartri
...Click for more info
Seller: Simpson Ltd
Area Code: 309
$895.00