Sorry! You're too late.
The Magnum Research BFR .350 Legend 7.5" SS 6 Rds BFR350L7 GI# 101502095 has been sold.
Click
here
to see what else is available by Elk County Ammo and Arms.
View other listings in this category....
Magnum Research Revolvers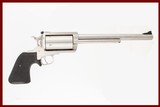 A Magnum Research BFR chambered for 45-70 Govt with a 10 1/2 inch barrel with a bright and shiny bore with a box. This firearm is in excellent condition and is covered by Dury's Lifetime Warranty.
...Click for more info
Seller: DURY'S GUN SHOP
Area Code: 210
$1099.99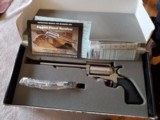 Excellent condition Magnum Research BFR 45/410(3inch or212 inch shells)----stainless with 71/2 inch barrel.This gun was lightly used when I purchased it several years ago.It has been stored in
...Click for more info
Seller: Gunman69
Area Code: 276
995.00 plus shipping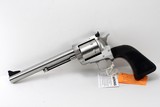 Magnum Research BFR 357 mag, 7.5 inch barrel, 6 shots, New in Factory Box, all paperwork and scope mount included, hard to find in this caliber. Please click "Buy Now" to purchase. We
...Click for more info
Seller: Nicks Pawn Shop
Area Code: 785
$1,200.00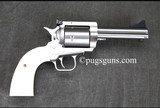 Seller: Puglisi Gun Emporium
Area Code: 218
$1,195.00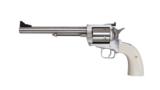 This firearm is factory new in box, direct from the manufacturer or a distributor. All firearms are in stock at the time of this listing being posted, however our inventory can rapidly change. To conf
...Click for more info
Seller: Elk County Ammo and Arms
Area Code: 814
$1,199.99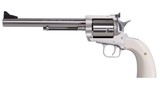 This firearm is factory new in box, direct from the manufacturer or a distributor. All firearms are in stock at the time of this listing being posted, however our inventory can rapidly change. To conf
...Click for more info
Seller: Elk County Ammo and Arms
Area Code: 814
$1,199.99