NRA Commemorative - Revolvers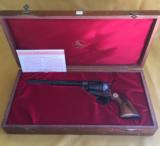 #NRA 6073. NIB unfired Colt SAA NRA centennial 1871 357 mag. 7 ½" barrel with new bore, faint turn mark, one small oxidation mark in the case color on the left side of the top stra
...Click for more info
Seller: J. J. PERODEAU Gunmaker
Area Code: 580
$1,500.00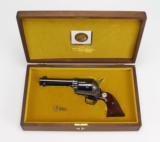 COLT SAA, NRA CENTENNIAL, 4 3/4" Barrel, 45LC, LNEW, Fine Walnut Display. SN#NRA3399, MFG: 1971. Qualifies as a C & R Gun. Ships to Lower 48, W/Insu
...Click for more info
Seller: Shooters Exchange
Area Code: 828
Sold Pending Receipt of Funds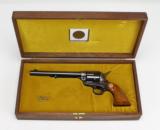 COLT SAA, NRA CENTENNIAL, 357MAG, 7 1/2" Barrel, Fine Condition, Walnut Display, SN#6067, MFG: 1971. LNEW Condition. Ships to Lower 48, W/Insurance: $40.
...Click for more info
Seller: Shooters Exchange
Area Code: 828
$1699.00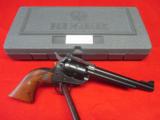 The Single Six can be considered as "the" single action rimfire revolver. It has been used for a variety of purposes ranging from target shooting to varmint hunting, whether it be for the
...Click for more info
Seller: LarryJHopper
Area Code: 423
$495.00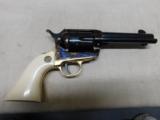 Charles Daly \ Pietta 1873 SAA NRA Commemrative Revolver,45LC,4-3\4" Barrel,Blued,CC Frame, Brass Grip Frame, Ivory Like Grips,with NRA Embelem,NEW UNFIRED,No Box! Store Hours Thurs-Fri-10Am-8
...Click for more info
Seller: Long Shot Inc
Area Code: 570
$550.00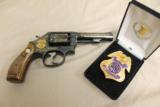 Smith & Wesson Model 10 NRA Law Enforcement. This item is rare! This firearm is number 41 out of 50 ever made! Comes complete with S&W box and a one of a kind NRA Law Enforcement badge (see pi
...Click for more info
Seller: Mackeys
Area Code: 252
$2,400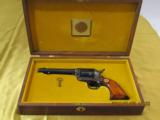 COLT SAA ( NRA ) 1871 -1971 Centennial. Comes in 357 magnum caliber with a 5 1/2" barrel, case hardened frame. Has wood presentation case. UNFIRED NO TURN LINE. Buyer pay's $38.00 shipping.
...Click for more info
Seller: waycon
Area Code: 513
$1895.00 + shipping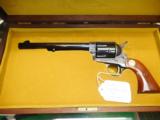 Up for in excellent condition Colt SAA 357 Mag. 1871 NRA Centennial 1971 , no Key for case
...Click for more info
Seller: Blue Trail Range Corporation
Area Code: 203
1775.00 + Shipping No CA Sales
Ruger- Mark II: NRA Edition .22LR, 4 ¾" polymer frame, corporates the NRA logo is on the forward top section of the receiver. Also engraved with William B. Ruger's si
...Click for more info
Seller: Connecticut Shotgun
Area Code: 860
$1,674.00