Sorry! You're too late.
The Ruger Redhawk ~ .44 Mag ~ 7.5" Barrel with Leupold M8-2X Pistol Scope GI# 101535075 has been sold.
Click
here
to see what else is available by MTNGun.
View other listings in this category....
Featured Gun Classifieds Ruger Revolvers - Redhawk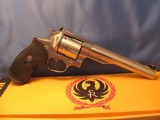 THIS IS A "1982" RUGER REDHAWK 44 MAGNUM DOUBLE ACTION STAINLESS STEEL WITH BOX AND ERA CORRECT PACHMYER GRIPS THE STAINLESS STEEL FINISH WOULD RATE 97% THE ERA CORRECT PACHMYE
...Click for more info
Seller: Brandons Gun Trading Co
Area Code: 417
$850.00
Ruger Revolvers - Redhawk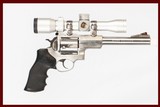 A Ruger Super Redhawk chambered in 44 Mag with a 7 1/2 inch barrel with a bright and shiny bore and a Nikon Monarch 2.5-8x28 scope. This firearm is in excellent condition and is covered by Dury's
...Click for more info
Seller: DURY'S GUN SHOP
Area Code: 210
$899.99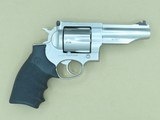 This is a beautiful, very lightly-used Ruger Redhawk double-action/single-action revolver manufactured in 2015 and chambered in the scarce .45 Long Colt. It features stainless steel construction
...Click for more info
Seller: Antique & Modern Firearms, Inc.
Area Code: 859
**SOLD*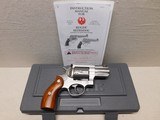 Ruger Redhawk Davidson Special,41 Magnum,2.625" Barrel,Round Butt,Ruger Wood Grips,SS,Adjustable Rear Sight,Model 05034,New Unfired in Correct Box with Papers!! Store hours Thurs-Fri-10AM-8PM S
...Click for more info
Seller: Long Shot Inc
Area Code: 570
$1495.00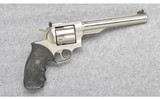 Stainless construction, Pachmayr Rubber grips. Solid revolver shows a couple scratches. .44 Magnum
...Click for more info
Seller: Cabelas Buda
Area Code: 512
$899.99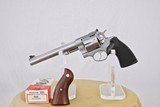 Here is a Ruger Redhawk in 44 Magnum with 7 1/2" Barrel and two sets of grips Pachmayr wood presentation grips and rubber grips. Gun is in 99% condition with very low use. No box or paperwo
...Click for more info
Seller: A-Coin and Stamp Gallery Inc
Area Code: 407
$900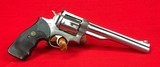 Ruger Redhawk Revolver Caliber 44 Magnum Stainless steel Made in 1982 Excellent condition with tight lockup No muzzle wear 7.5in barrel Pachmayr "Gripper" grips Adjustable white outl
...Click for more info
Seller: Paul Booth
Area Code: 601
$850.00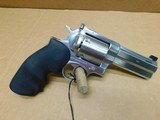 This is a used Ruger Redhawk Clements Custom gun with box and paperwork It is a .50AE caliber with a 4" stainless steel barrel Holds 5 rounds with grips and orginal parts SN-500-17135
...Click for more info
Seller: Hiwayxgunsandammo
Area Code: 715
$2,100.00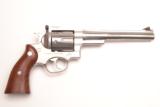 44 Magnum, 7 1/2" barrel, Single/Double Action revolver, SS brushed finish. This pistol is absolutely new in the old style orange box & came out of the late Jim Carmichael collection.
...Click for more info
Seller: Connecticut Shotgun
Area Code: 860
$1,500.00