Smith & Wesson Revolvers - Model 12
Featured Gun Classifieds Smith & Wesson Revolvers - Model 12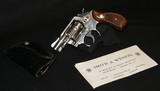 BUILT WITH ALL THE S&W DEPENDABILITY OF THE AGELESS "K" FRAME.GREAT CARRY GUN,ALLOY FRAME IN .38 SPECIAL AND SIX SHOT. THIS IS A ROUND BUTT AND FACTORY NICKLE, HARD TO FIND!
...Click for more info
Seller: Carolina Sporting Arms
Area Code: 704
$600.00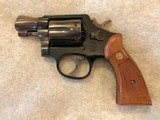 THIS IS A SMITH & WESSON MODEL 12-3 AIRWEIGHT IN EXCELLENT SHAPE. IT IS A SQUARE BUTT 6 SHOT ON A LIGHTWEIGHT K FRAME AND MADE IN 1981. THE SIGHTS ARE A RAMP FRONT AND SQUARE REAR NOTCH. IT
...Click for more info
Seller: TACEQUIP
Area Code: 843
$549 PRICE REDUCED
Smith & Wesson Revolvers - Model 12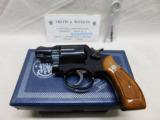 Smith & Wesson Model 12-2 M&P Airweight, 38SPL,2" Barrel,6 Shot,Round Butt,NEW UNFIRED in ORIGINAL BOX with PAPERS and TOOLS, Circa 1974-1975! Store Hours Thurs-Fri-10AM-8PM Sat-9AM-1
...Click for more info
Seller: Long Shot Inc
Area Code: 570
$695.00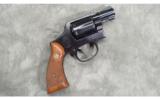 Also known as the M&P Airweight, this double action revolver is in good shape and will be a good every-day carry pocket or purse gun.
...Click for more info
Seller: Cabelas Rogers
Area Code: 763
$789.99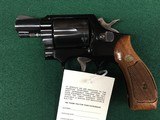 Here is an interesting item, a Smith & Wesson Model 12-2 snub nose 6 shot with a pinned barrel. This is the aluminum frame version of the all steel Model 10. There are some small cosmetic flaws su
...Click for more info
Seller: HEROLD'S GUN SHOPPE
Area Code: 717
$795 + $24.50 shipping