Smith & Wesson Revolvers - Model 24
Featured Gun Classifieds Smith & Wesson Revolvers - Model 24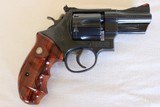 Near New Lew Horton 44Special 3" with original combat grips. Cylinder has been cycled but appears to be unfired with no flash marks on cyl face
...Click for more info
Seller: Crowley
Area Code: 207
$1750
Smith & Wesson Revolvers - Model 24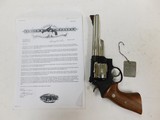 Smith and Wesson pre 24 , 44 hand ejector, 1950 target 6.5" barrel, 44 special, serial number s99422, two tone nickel blue finish . Gun shows no use , there is a scratch on the crane, thats the o
...Click for more info
Seller: BUFFALO GUN CENTER
Area Code: 716
$7500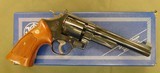 Seller: Dons Firearms Inc.
Area Code: 361
$1395.00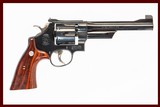 A Smith & Wesson model 24-3 chambered in 44 Special with a 6 1/2 inch barrel with a bright and shiny bore. This firearm is in excellent condition and is covered by Dury's Lifetime Warranty.&nb
...Click for more info
Seller: DURY'S GUN SHOP
Area Code: 210
$1399.99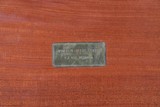 Model 24 Special Combat 1 of 100 in factory display case, brass plate attached to factory display case. • Free Shipping, No Credit Card Fees. • Lay-a-way available for this firearm. &bu
...Click for more info
Seller: Alligood's
Area Code: 478
$2495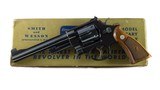 A factory letter accompanies this fantastic Pre Model 24 confirming the configuration and detailing its original shipment on November 5, 1958 to the Williams Gunsight Company in Davison, Michigan. A g
...Click for more info
Seller: Salt Lake Collectibles
Area Code: 205
SOLD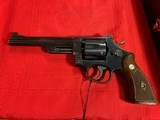 Very nice pre 24 44 S&W revolver. 6 1/2" barrel. DOM 1954. Nice deep blue. Diamond grips. Case colored hammer and trigger. Good mechanics and bore.
...Click for more info
Seller: hammersleyfork
Area Code: 215
$2650