Sorry! You're too late.
The Smith & Wesson Model 67 (no dash) Combat Masterpiece, Cal. .38 Special, Stainless Steel Rear Sight, 1972 Vintage, **First Year C&R**SOLD** GI# 101835256 has been sold.
Click
here
to see what else is available by Antique & Modern Firearms, Inc..
View other listings in this category....
Smith & Wesson Revolvers - Model 67
Guns Listing ID: 490493SMITH & WESSON 67 NO DASH .38 SPL REVOLVER. THIS PISTOL IS A VINTAGE AND RARE FIND IN VERY GOOD CONDITION. IT COMES WITH A BUCHEIMER DETECTIVE HOLSTER.
...Click for more info
Seller: Guns Dot Com
Area Code: 866
$750.99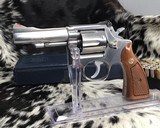 Smith and Wesson 67 No-dash, .38 Combat Masterpiece Stainless. Wearing a four inch barrel and adjustable sights, K frame square butt, checkered Walnut service grips with SW medallions. LNIB box number
...Click for more info
Seller: Ten Below Firearms
Area Code: 651
$1,399.00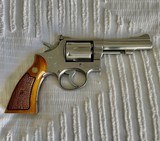 Smith & Wesson Model 67 No Dash Combat Masterpiece from1972-73 with coveted stainless steel rear sight. Immaculate everywhere. Appears to have been fired only at the factory, which wou
...Click for more info
Seller: Archtop10
Area Code: 612
$1,299.00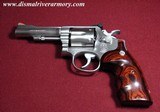 Smith & Wesson Model 67-1 Combat Masterpiece .38 Special K-frame revolver with 4" barrel. Target hammer, Target trigger, Ta
...Click for more info
Seller: Dismal River Armory
Area Code: 308
$975.00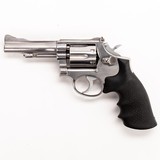 Guns Listing ID: 373249The Model 67 is a K-Frame revolver from Smith & Wesson that is chambered in .38 SPL with a 4-inch chamber. This handgun features a stainless finish and is a no dash model that h
...Click for more info
Seller: Guns Dot Com
Area Code: 866
$899.99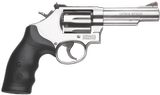 Guns Listing ID: 465039.38 SPECIAL 7300 SMITH WESSON 67 COMBAT MASTER PIECE 38 SPECIAL 4 INCH BARREL, STAINLESS, CORRECT BOX AND TOOLS, NOT A MARK ON IT. GREAT PIECE VERY HARD TO GET. ADJUSTABLE REAR
...Click for more info
Seller: Guns Dot Com
Area Code: 866
$1,522.99