Sorry! You're too late.
The Smith & Wesson S&W 327 TRR8 Performance Center .357 mag 8-shot revolver 5inch Barrel GI# 100583767 has been sold.
Click
here
to see what else is available by United Sportsmen's Company.
View other listings in this category....
Smith & Wesson Revolvers - Model 327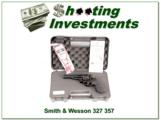 This is an excellent condition Smith & Wesson Performance Center 327 in 357 Magnum. I has a 4.75 in barrel and comes as seen in original case with manual! I am selling this one on consignment and
...Click for more info
Seller: barrybrowning
Area Code: 919
$899.00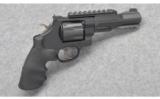 Smith & Wesson 327 Performance Center in 357 Magnum. 8-shot, scandium frame offering from the S&W Performance Center. Few minimal handling marks and scratches, very light cylinder roll mark, s
...Click for more info
Seller: Cabelas Buda
Area Code: 512
$1,049.99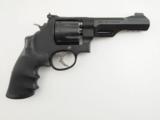 S&W 327 PC 8 Shot WBox .357 MAG, 5" bbl, bright shiny bore, good rifling, black finish, adjustable rear sight, brass bead front sight, light use marks, color case hardened trigger - hammer, 1
...Click for more info
Seller: Sprague's Sports Inc.
Area Code: 800
$899.00
Seller: Cabelas Allen
Area Code: 214
$1,249.99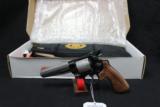 Smith and Wesson Performance Center Jerry Miculek Model 327 double action revolver with box. .357 magnum cal., 5 inch round bbl., phosphate finish, hardwood grips. Orange blade front and fully a
...Click for more info
Seller: Gun Sport Ltd.
Area Code: 432
$2,295.00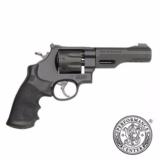 BRAND NEW IN THE BOX AND READY TO SHIP! BUY IT NOW!! Manufacturer: Smith & Wesson Model: Performance Center® Model 327 TRR8 SKU: 170269 Caliber: .357 Magnum, .38
...Click for more info
Seller: Elk County Ammo and Arms
Area Code: 814
$1,199.99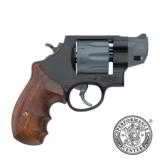 RECEIVED IN 3 NEW IN BOX SMITH AND WESSON MODEL 327 PERFORMANCE CENTER NEW IN BOX .357 CALIBER 8 SHOT CYLINDER 2" BBL GUNS ARE READY TO SHIP.JUST ARRIVED CALL QUICK TO ORD
...Click for more info
Seller: D&L HUNTING
Area Code: 401
$1,199.99