Sorry! You're too late.
The Poly Tech AKS-762 Pre-ban Side folder Excellent shape. GI# 102150848 has been sold.
Click
here
to see what else is available by MSG607.
View other listings in this category....
Polytech Rifles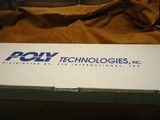 Polytech AK-47 Rifle 7.62x39 New in Box (or real near new). Beautiful rifle, undefolder stock. a.ll assesories. A rare and hard to come by rifle. $8200 will consider serious offer.
...Click for more info
Seller: RJC Frearms LLC
Area Code: 719
$8,200.00

Here we have a beautiful vintage semi-auto Chinese Poly Tech AK-47 rifle chambered in 7.62x39 caliber. The AK-47, officially known as the Avtomat Kalashnikova 'Kalashniko
...Click for more info
Seller: Antique & Modern Firearms, Inc.
Area Code: 859
$2,095.00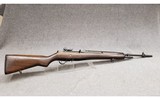 A nice example of a Chinese made Poly Tech M-14S. This rifle comes chambered in .308 Winchester with a 10-round magazine. These rifles are becoming increasingly rare, due to Polytech Industries firear
...Click for more info
Seller: Cabelas Berlin
Area Code: 978
$1,599.99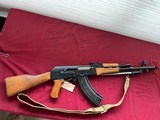 CHINESE POLY TECHNOLOGIES POLYTECH AKS - 762 AK47 SEMI AUTO RIFLE , SER#CW-95097, CALIBER 7.62x39mm, GUNS IN VERY NICE CONDITION . COMES WITH ONE 30 RD MAGAZINE . CHINESE POLY TECHNOLOGIES PO
...Click for more info
Seller: Eastern Branch Firearms
Area Code: 207
$3,250.00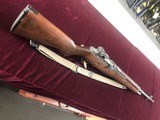 Hello all. In this listing we are selling a Polytech M-14S chambered in 308win. This is a clone of the American M14, made in China, and imported by Springfield. Mechanically, the gun
...Click for more info
Seller: Classic Arms Tennessee
Area Code: 901
$1,499.00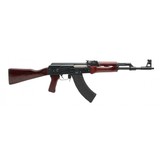 "SN: CW-19179. Chinese AK made by Poly Tech. Marked by the 386 factory. This Polytech model had to be converted into MAK-90 configuration and remarked due to the Assault Weapons Ban. The rifle ha
...Click for more info
Seller: Collectors Firearms
Area Code: 832
$2,795.00

Seller: GUNPRIME
Area Code: 205
$2,999.99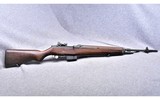 Seller: Cabelas Reno
Area Code: 775
$1,699.99
"SOLD" POLT-TECH AK 47/S LEGEND, 7.62X39. mfg. CHINA. EXCELLENT CONDITION. THE CADILLAC OF AK's. HAS STEEL-MILLED RECEIVER WITH THE BEST PARTS. 16" BARREL HAS GREAT BORE. WOOD &
...Click for more info
Seller: Rogers Firearms
Area Code: 229
POR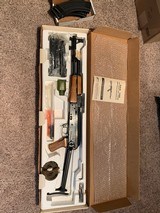 Brand new in box December 23rd 1988' PREBAN (386) Polytech Double underfolder, Chambered in 7.62x39. Unfired Mint condition. Original serial number matched box, the 3 original chinese po
...Click for more info
Seller: OBAMASUCKS
Area Code: 918
$8,300.00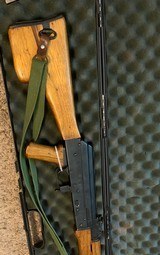 All matching numbers. 24" Barrel no dings no scratches, And is marked Keng's import. Manufactured at the 416 polytech factory. It's a pretty rare gun Keng's on
...Click for more info
Seller: OBAMASUCKS
Area Code: 918
$5,800.00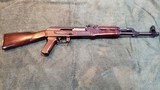 Brand new in box. Polytech AK-47/S Legend Series 7.62X39 S/Auto Rifle. This Pre ban rifle was banned in the 1994 assault rifle ban. It is the Rolls Royce of AK-47s.It is a milled steel receiver gun wi
...Click for more info
Seller: Kilroy1107
Area Code: 781
$4,900.00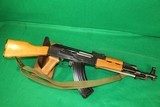 Rare pre-ban Polytech AKS-762 "Spiker" rifle. 16" barrel with mirror bright bore and excellent rifling. Chambered for 7.62X39MM. Rifle is being sold as used and is in super condition wi
...Click for more info
Seller: Vans Firearms
Area Code: 601
$4,699.99