Sorry! You're too late.
The Anderson Manufacturing ~ AM-15 ~ .22LR GI# 100989696 has been sold.
Click
here
to see what else is available by Cabelas Lone Tree.
View other listings in this category....
Anderson Manufacturing Rifles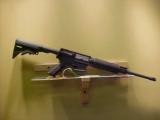 NEW Anderson AM-15 AR-15 Rifle 74603, 223 Remington/5.56 NATO, 16 in, Collapsible Stock, Black Finish, 1 - 30 Rd Mag The feature that sets the Anderson AM15 Rifles apart from the masses is t
...Click for more info
Seller: DOMINIONOUTDOORS
Area Code: 540
$899.99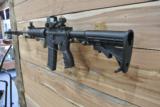 Anderson Manufacturing AM-15 chambered in 300 blackout. Gun comes with a sight mark holographic sight. Gun is used but in good condition.
...Click for more info
Seller: GNG
Area Code: 601
$950.00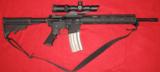 THIS RIFLE IS BUILT ON AN ANDERSON AM-15 RECEIVER SERIAL #17002671. IT HAS A 16" 5.56 NATO 1 IN 7 TWIST BARREL WITH A STANDARD FLASH HIDER. THE HAND GUARD IS FREE FLOATING. IT HAS A PATRIOT ORDNA
...Click for more info
Seller: RUDIM6
Area Code: 401
$549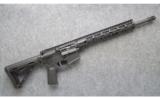 Seller: Cabelas Sidney
Area Code: 308
Was $1269.99 Now $797.66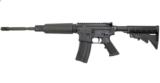 BRAND NEW IN THE BOX AND READY TO SHIP! BUY IT NOW!! Manufacturer: Anderson Manufacturing Model: AM-15 BR SKU: B2-K850-AA00 Caliber: 5.56 NATO (Compatible with .223 Ammunition)
...Click for more info
Seller: Elk County Ammo and Arms
Area Code: 814
$499.99

NEW Anderson 76935 AM15 Pistol 223 REM 7.5 NON RF85 TRE UPC: 784672476935 | MPN: 76935 We also carry Bushnell, Nikon, Vortex, Leupold, Swarovski and Night Force Scop
...Click for more info
Seller: DOMINIONOUTDOORS
Area Code: 540
$669.99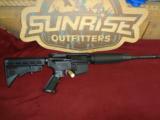 Anderson Arms Manufacturing AM-15 chambered in .223/5.56 comes with a 16" chrome Moly Vanadium steel M4 contour barrel with a 1-8 twist, forged recievers, A2 hand guard, 6 position butt stock, A2
...Click for more info
Seller: Sunrise Outfitters
Area Code: 501
$599.00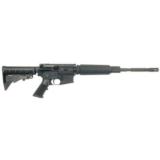 NEW Anderson Manufacturing B2K850AA00 AM-15 5.56 Rifle 16in AR-15 Black 30rd WE DO NOT SHIP FIREARMS AND/OR FIREARMS' PARTS OUT OF THE 50 UNITED STATES, SO DON'T ASK PRICE REFLECT
...Click for more info
Seller: DOMINIONOUTDOORS
Area Code: 540
$469.99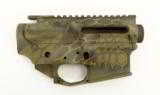 Anderson Manufacturing AM-15 .223/5.56mm. Stripped upper and lower set with custom "Ricktek" Cerakote job. New
...Click for more info
Seller: Collectors Firearms
Area Code: 713
$379.95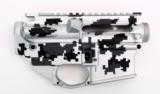 Anderson Manufacturing AM-15 .223/5.56mm. Stripped upper and lower set with custom "Ricktek" Cerakote job. New
...Click for more info
Seller: Collectors Firearms
Area Code: 713
$379.95
JUST IN A BRAND NEW SHIPMENT OF ANDERSEN AM-15 MULTI STRIPPED LOWERS CALL TO ORDER AT 401 738 1889
...Click for more info
Seller: D&L HUNTING
Area Code: 401
$54.99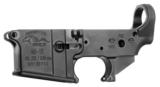 HAVE A NEW DELIVERY OF ANDERSON ARMS AR15 STRIPPED LOWER RECEIVERS NEW SUPER SPECIAL THESE ARE BRAND NEW PRODUCTION CALL TO ORDER AT 401 738 1889
...Click for more info
Seller: D&L HUNTING
Area Code: 401
$79.99

*** CALL STORE TO ORDER 401 738 1889 *** HAVE TWENTY NEW IN BOX ANDERSON ARMS AM15M4 .223/5.56 RIFLES AND FOR A LIMITED TIME WE ARE THROWING IN A STRIPPED ANDERSON LOWER FOR FREE!!! GUNS ARE NEW IN B
...Click for more info
Seller: D&L HUNTING
Area Code: 401
$1,349.99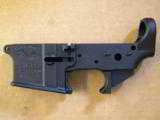 Brand new in the box, ready to ship. Buy it now! This is an Anderson Manufacturing stripped AR lower Manufacturer Number AR15-A3-LWFOR Caliber: 5.56 / 223 Finish: Hard Anodized Finish Material: 7075-T
...Click for more info
Seller: Elk County Ammo and Arms
Area Code: 814
$79.99