Featured Gun Classifieds BMG .50 Caliber Rifles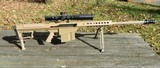 Barrett M107A1 .50 cal., semi-automatic extreme long range rifle. 29" barrel with muzzle brake, rear monopod, 10 round magazine, light weight quick detach adjustable bipod, and cheek piece. Fini
...Click for more info
Seller: Lewis Drake & Associates
Area Code: 270
$22,500
BMG .50 Caliber Rifles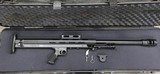 A very low round count (maybe 50-75 rounds) L.A.R. Grizzly Big Boar .50 BMG single shot precision rifle. It has a very good character trigger on it. The Bull-pup design has a long 36&rdq
...Click for more info
Seller: Waterboyark
Area Code: 501
$2950.00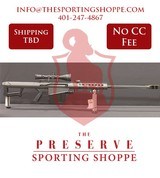 Model 82 is where the Barrett legacy began. Engineered as the first shoulder-fired semi-automatic 50 BMG rifle, the Model 82A1 has been proven in combat in every environment from the snow-covered moun
...Click for more info
Seller: The Sporting Shoppe
Area Code: 401
$7,350.00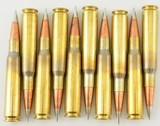 This is a lot of 10 loose rounds of .50 BMG headstamped "WCC 10" with premium 750 Grain A-MAX Match Hornady bullets in boxer primed, brass case cartridges. Please ask if you want more.
...Click for more info
Seller: JoeSaltercom
Area Code: 603
$65.00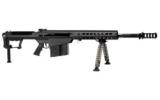 This is the most popular of the Barrett .50 guns as being used in the Middle East right now. Note that our price is delivered to your door (and these are heavy).
...Click for more info
Seller: Ocala Armory
Area Code: 352
11,914.00