Featured Gun Classifieds Daisy Rifles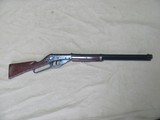 Seller: Brandons Gun Trading Co
Area Code: 417
$75.00
Daisy Rifles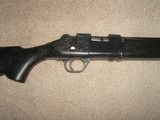 Daisy Model 2022 Legacy, .22 LR, Bolt Action repeater, 10 shot rotary mag, Polymer stock with adj. butt plate, 19 inch octagon barrel,grooved receiver. scarce, mfg. 1988-91 only,super accurate.free la
...Click for more info
Seller: Marks
Area Code: 585
$250.00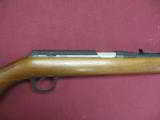 Daisy & Heddon VL Presentation Rifle, 22VL Caliber, Gun is in 95%. appears unshot. Ammo is in stock
...Click for more info
Seller: Mackeys
Area Code: 252
$499.00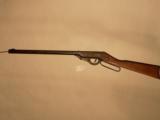 Seller: Jim Goergen
Area Code: 507
$95

Daisy & Heddon V/L Standard .22 V/L caliber rifle. Unusual .22 caliber single shot rifle that shoots caseless ammo. Excellent condition with box. Very seldom seen!
...Click for more info
Seller: Collectors Firearms
Area Code: 713
$499.95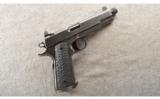 This is a new Dan Wesson Wraith pistol in 10MM. The Wraith is a threaded Government-size 1911 available in 10mm and wears a distressed version of their Duty finish. A stainless pistol underneath this
...Click for more info
Seller: Cabelas Rapid City
Area Code: 605
$1,599.99

DAISY 1ST MODEL 4TH VARIANT WIRE BRASS AND CAST IRON WIRE FRAME AIR RIFLE, CIRCA 1889. All cast brass frame wire frame stock and brass barrel/tube with what appears to be original pins and springs. Tr
...Click for more info
Seller: David Condon, Inc.
Area Code: 540
$2,100
PRICE DROP - Was $195.00 now $155.00 - No Credit Card Fees! DAISY TARGETEER NO. 320 VARIATION TARGETTE SHOOTING GALLERY SET OF SPINNING TARGETS AND MOLDED PLASTIC TRAP ART-DECO STYLE WITH
...Click for more info
Seller: hipshot
Area Code: 708
$155.00
Daisy Model 840 Quail Limited BB Gun 1.77 caliber pellet Brand new in original box with paperwork and hang tag Made in Rogers Arkansas Made in the 1980s Perfect first gun for learning or f
...Click for more info
Seller: Elephant & Castle Fine Arms
Area Code: 417
$125.00
A wonderful old Daisy display of BB's still holding 5 original packages of BB's. Not mint but still cute as can be!
...Click for more info
Seller: Ocala Armory
Area Code: 352
$29.95