Sorry! You're too late.
The Hi-Point 995TS 9mm 16.25" OD Green 9 Rounds 995TSOD GI# 101447749 has been sold.
Click
here
to see what else is available by Elk County Ammo and Arms.
View other listings in this category....
Hi-Point Carbines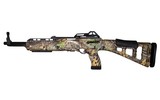 Hi-Points 1095TS Edge is ideal for home defense, large or small game hunting, and range time fun. It features an all-weather, polymer skeletonized stock with an internal recoil buffer and raised soft
...Click for more info
Seller: nasp63
Area Code: 870
$458.89 + $35 S&H

NEW Hi-Point Carbine 10mm Auto Semi Auto Rifle 17.5" Barrel 10 Rounds MWM Winter Camo Polymer Skeletonized Stock Black Finish 1095TSMWM Action : Semi-Auto Caliber : 10mm Auto
...Click for more info
Seller: DOMINIONOUTDOORS
Area Code: 540
$399.99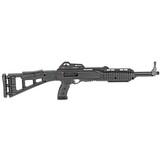 Seller: GUNPRIME
Area Code: 205
$319.00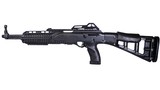 NIB Hi Point 1095 carbine in black, powerful 10mm auto, with threaded muzzle and good battle sights and two 10 round mags. A brand new BUSHNELL RED DOT MINI SIGHT TROPHY TRS-25 1X25 BLACK is included,
...Click for more info
Seller: doublegunhq
Area Code: 325
$595.00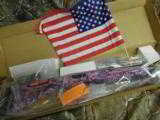 FACTORY NEW IN BOX CLICK ON PICTURES TO ENLARGE Details HI-POINT CARBINE .380 ACP PINK CAMO Manufacturer Part Number 3895TSPI BARREL LENGTH IN INCHES 16.5 CALIBER. 3
...Click for more info
Seller: AA GUNS & AMMO
Area Code: 770
$ 299.99-NEW IN BOX

This Preowned Hi Point model 4595 is a .45 ACP Cal. rifle with THREE MAGS. Mag. holder on the stock that holds two extra mags. Condition 99%. $350.00. rmgrigolettoyahoo 732 280 8750.
...Click for more info
Seller: Legacy Firearms
Area Code: 732
$350.00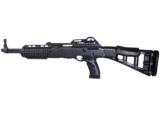 BRAND NEW IN THE BOX AND READY TO SHIP! BUY IT NOW!! Manufacturer: Hi-Point Model: 1095TS Carbine SKU: 1095TS Caliber: 10mm Capacity: (1) 10 Round Magazine Barrel Length:
...Click for more info
Seller: Elk County Ammo and Arms
Area Code: 814
$359.99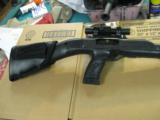 Hi-Point Model 4095 carbine in powerful 40 Caliber.Has a Red-dot optic sight and installed laser sight. Has a waterproof, durable synthetic stock, muzzle break, and stock pad. These guns a
...Click for more info
Seller: bkinnebre
Area Code: 208
$275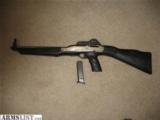 Barrel length: 16.5" Overall length: 31" Weight: 6.25 lbs. Sights: Fully-adjustable Capacity: 10-shot magzine standard Stock: All-weather, black molded polymer All Hi-Point carbines are
...Click for more info
Seller: VHF Guns
Area Code: 563
$320.00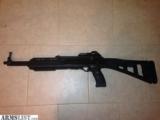 Barrel length: 17.5" Overall length: 32" Weight: 7 lbs. Sights: Adjustable peep sight Capacity: 9-shot magzine standard Stock: All-weather, black molded polymer All Hi-Point carbines ar
...Click for more info
Seller: VHF Guns
Area Code: 563
$325.00