Sorry! You're too late.
The H-S Precision ~ PS 2000 SA ~ . 220 Swift GI# 101023450 has been sold.
Click
here
to see what else is available by Cabelas Mitchell.
View other listings in this category....
HS Precision Rifles
Seller: Cabelas Allen
Area Code: 214
$2,799.99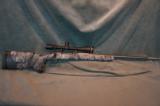 HS Precision 300WinMag M700 action,28" stainless fluted barrel with detachable muzzlebreak and thread protector,adjustable tactical stock,Pelican case and accesories,excellent,like new condition.
...Click for more info
Seller: First Stop Gun
Area Code: 605
$2,299.00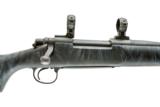 26" FLUTED BARREL LEUPOLD BASES AND RINGS 30MM RINGS REMINGTON 700 ACTION FIBERGLASS STOCK EXCELLENT CONDITION WITH LIGHT HANDLING MARKS 8LBS 7 OZ X 13 9/16
...Click for more info
Seller: Steve Barnett Fine Guns
Area Code: 662
$1,695.00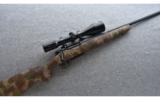 Seller: Cabelas Post Falls
Area Code: 208
$4849.99

HS Precision - Pro Series 2000 LA - .416 Rem Mag caliber - Item Number: PRE7427 Rifle type: Bolt Action Action: Bolt Action Barrel length: 24 Sights: Facto
...Click for more info
Seller: Griffin & Howe
Area Code: 973
$3,500.00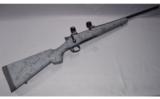 Seller: Cabelas Chesterfield
Area Code: 586
2,699.99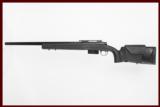 HS PRECISION PRO 2000 CHAMBERED IN 308 WIN WITH A 24 INCH BARREL COMES WITH TEST TARGETS SHOWING GUNS ACCURACY. THIS GUN IS IN EXCELLENT CONDITION AND IS COVERED BY DURY'S LIFETIME WARRANTY.
...Click for more info
Seller: DURY'S GUN SHOP
Area Code: 210
$2399.99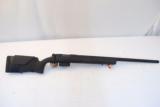 HS Precision Pro Series 2000 SA chambered in .308 Win. Rifle has a 1-12 twist threaded 26" barrel with muzzle brake included. Detachable box magazine, very nice trigger, and a adjusta
...Click for more info
Seller: Deweys
Area Code: 864
$3,195.95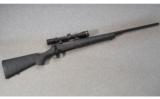 Seller: Cabelas Dundee
Area Code: 734
Was $2,189.77 Now $1,999.77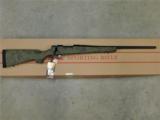 Brand new in the box, ready to ship. Buy it now! Manufacturer: HOWA Rifles Model: Standard HS Precision SKU: HHS62503 Caliber: 6.5 Creedmoor Rate of Twist: 1 in 8″ Capacity: 4
...Click for more info
Seller: Elk County Ammo and Arms
Area Code: 814
$859.99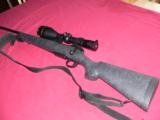 REDUCED (LEFT HAND) HS Precision cal. 300 WSM Pro-Series 2000SA bolt-action Rifle with 26" Barrel and factory muzzle brake; LOP: 13-1/2". Has Leopold 30 mm - 4.5x14x56 scope (with 30 mm tu
...Click for more info
Seller: R. Michael Crevar Guns
Area Code: 412
$3,095.00