Sorry! You're too late.
The Knight DISC .50 Cal Inline Stainless - Synthetic GI# 102082083 has been sold.
Click
here
to see what else is available by Ocala Armory.
View other listings in this category....
Knight Rifles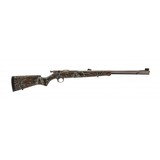 "SN:S363337. Circa 1980s, .50 caliber, with a 24"" barrel. Bore is excellent. Has very good matte stainless steel barrel with excellent synthetic camo stock. Overall in very good plus c
...Click for more info
Seller: Collectors Firearms
Area Code: 832
$324.95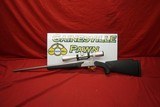 Another great item from Gainesville Pawn. Up for sale is a KnighT model KP1. This rifle is chambered in 308. The overall, condition of this rifle is Very good with no major signs of wear present.
...Click for more info
Seller: Gainesville Pawn
Area Code: 352
$799.00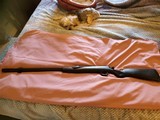 Knight TK 2000 12 guage Muzzleloader. Serious inquires only please. Buyer pays for shipping. Please provide address and FFL to ship to.
...Click for more info
Seller: SeaSide2211
Area Code: 954
$300.00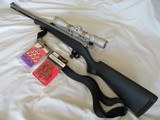 Knight MK 95 Magnum Elite .54 Cal Black Powder Rifle Selling private collection Serial Number S1399 Knight Magnum Elite .54 cal uses small rifle primers or caps. Included in purchase sling
...Click for more info
Seller: Robert McIntyre
Area Code: 906
$1,400.00

P-35-8 Knight – LK-93 – Thumbhole - 50cal – Percussion – Stk# P-35-8 This is a Knight .50 caliber LK-93 in-line rifle. It has a tapered round 1" to 7/8" x 23-1/
...Click for more info
Seller: The Gun Works
Area Code: 541
$225.00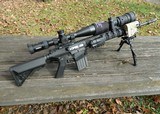 Absolutely unique prototype Knight's Armament SR-25, 7.62 mm NATO, semi-automatic, precision designated marksman rifle, fully equipped for long range day or night operation, utilizing the unique
...Click for more info
Seller: Lewis Drake & Associates
Area Code: 270
$27,500