Sorry! You're too late.
The KNIGHT WOLVERINE 209 GI# 101038695 has been sold.
Click
here
to see what else is available by Simpson Ltd.
View other listings in this category....
Knight Rifles

KNIGHTS MFG. CO. KAC STONER SR-25 OR SR25 7.62 SEMI AUTO .308 RIFLE. 100% factory with no alterations or additions. Early 1990's production with 24" barrel with fiberglass handguard. Flat-top rec
...Click for more info
Seller: David Condon, Inc.
Area Code: 540
$4,100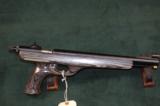 RARE Knight Hawkeye Hk-94 Muzzloader Pistol. New, Unfired. 50 Cal. Beautiful Laminated Wood Stock. Serial#60974
...Click for more info
Seller: bobsvintageguns
Area Code: 989
$695.00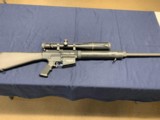 Knight Manufacturing Company SR-25 Stoner Rifle in .308 caliber with Leopold Vari-X III scope
...Click for more info
Seller: Blue Trail Range Corporation
Area Code: 203
$3499 plus shipping. No overseas or CA sales.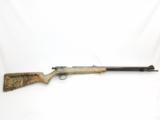 This is a Knight .50 caliber LK-93 in-line rifle. It has a tapered round 1" to 7/8" x 23-1/4" blued barrel. The finish has wear and scattered freeckling, but no deep pitting. The bore h
...Click for more info
Seller: The Gun Works
Area Code: 541
$210.00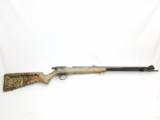 This is a Knight .50 caliber LK-93 in-line rifle. It has a tapered round 1" to 7/8" x 23-1/4" blued barrel. The finish has wear and scattered freeckling, but no deep pitting. The bore h
...Click for more info
Seller: The Gun Works
Area Code: 541
$210.00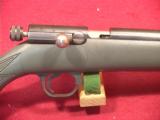 KNIGHT T-BOLT 50 CAL. IN LINE MUZZLE LOADER 22", GRAY COMPO STOCK, 98% OVERALL, DRILLED FOR SCOPE. NO REAR SIGHT
...Click for more info
Seller: WILDWOOD INC
Area Code: 207
$295.00