Featured Gun Classifieds Knights Armament Rifles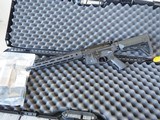 Knights Armament Co(KAC)SR-15 SBR CQB MOD 2, 11.5" barrel, 5.56mm. This SBR is brand new in the box, direct to me from KAC. I've been a long time dealer for them, so purchase with confide
...Click for more info
Seller: ayf1911
Area Code: 512
$2600.00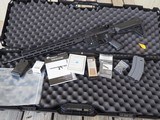 Knights Armament Co SR-15 E3 LPR MOD 2 M-LOK, 5.56mm. There's a mouthful of description to describe this brand new in the box rifle from Knights Armament. This rifle features a stainless 18" matc
...Click for more info
Seller: ayf1911
Area Code: 512
SOLD!
Knights Armament Rifles

LMT Defender 2000 5.56, Knights Armament SR15E3 Mod 2 Upper, 16" bbl, bright shiny bore, good rifling, flash hider, Knights Armament sights - accessory rails, 13 1/2" forend, ERGO pistol gri
...Click for more info
Seller: Sprague's Sports Inc.
Area Code: 800
$1,399.00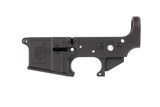 BRAND NEW IN THE BOX AND READY TO SHIP! BUY IT NOW!! Manufacturer: Knights Armament Company Model: SR-15 Stripped Lower Receiver Sku: 22360 Caliber: Multi-Caliber Finish: Bl
...Click for more info
Seller: Elk County Ammo and Arms
Area Code: 814
$269.99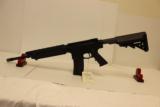 Knights Mfg/Adams Arms "Stoner Rifle" SR-15 5.45x39mm, 17 1/2" (with Muzzle Break) Adams Arms "VooDoo" BBL 1-8 twist, 7LB 12OZ, 11"-14 1/2" LOP
...Click for more info
Seller: Gun Sport Ltd.
Area Code: 432
$1,995.00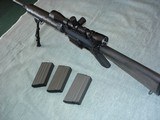 Knight's Armament Stoner SR-25 Match rifle. .308 Cal., 24-inch heavy free floated barrel. Serial nos. 22623. With Leupold 3.5-10X target scope and original case. Excellent condition.
...Click for more info
Seller: Gun Lady
Area Code: 610
$4,250.00