Featured Gun Classifieds Knights Armament Rifles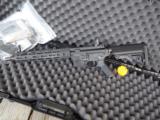 Knights Armament SR-15 E3 MOD 2 CQB, 5.56mm. This 11.5" Short Barrel Rifle(SBR)is brand new in the box, direct from KAC to me, a long time dealer, so purchase with confidence. This is a part #319
...Click for more info
Seller: ayf1911
Area Code: 512
$2600.00
Knights Armament Rifles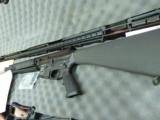 Kinghts Armament stoner sr-15 stoner match rifle. .223 20" 1-7.7 twist krieger bbl. All original brand new in box. Only $1995,FREE shipping!!! NO 3% cc fees.&nbs
...Click for more info
Seller: BUFFALO GUN CENTER
Area Code: 716
$1995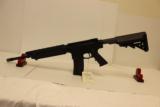 Knights Mfg/Adams Arms "Stoner Rifle" SR-15 5.45x39mm, 17 1/2" (with Muzzle Break) Adams Arms "VooDoo" BBL 1-8 twist, 7LB 12OZ, 11"-14 1/2" LOP
...Click for more info
Seller: Gun Sport Ltd.
Area Code: 432
$1,995.00

Knights SR-15 SBR 5.56mm caliber rifle. Knights SR-15 CQB with ambi lower, SOPMOD stock and Mlok rail. NEW Class III item. NFA rules apply.
...Click for more info
Seller: Collectors Firearms
Area Code: 713
2,599.95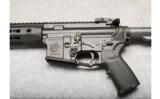 Knights Mfg. SR-15 carbine, 5.56 NATO. Excellent condition, 14 1/2" barrel with permantly attached flash hider. Great choice for target practice, training or home defense.
...Click for more info
Seller: Cabelas La Vista
Area Code: 402
$1,799.99

Seller: Collectors Firearms
Area Code: 713
5,049.95