Sorry! You're too late.
The LEGENDARY ARMS WORKS 28 NOSLER GI# 101004768 has been sold.
Click
here
to see what else is available by canvasbak.
View other listings in this category....
Legendary Arms Rifles

Legendary M704 6.5 Creedmoor caliber rifle. Bolt action rifle with 24" fluted barrel and muzzle break in excellent condition.
...Click for more info
Seller: Collectors Firearms
Area Code: 713
1,850.00

Seller: Dons Firearms Inc.
Area Code: 361
$1550.00

Legendary M704 .30-06 caliber rifle. Custom Grade rifle built on Proprietary action with composite stock. Excellent condition.
...Click for more info
Seller: Collectors Firearms
Area Code: 713
1,895.00

Available for purchase at a nice discount is this NIB Legendary Arms M704 Professional rifle chambered in 280 Remington. It has a new Leupold VX-1 3-9x40 mounted on top with heavy duplex reticle
...Click for more info
Seller: The Firing Line
Area Code: 303
$1799.99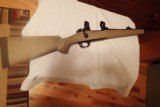 Legendary Arms Co,Safari Classic,in 375 H&H ,fired 3 Times. $6800 is what you would have to Pay ://box5506.temp.domains/~bansnera/ &nbsp
...Click for more info
Seller: jock agent
Area Code: 402
$5500.00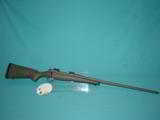 Legendary Arms Professional in 26 Nosler, 26" fluted & threaded barrel, Tactical Grey cerakote stock. Gun is brand new. *No extra fees, You only pay for the cost of the item & $35 fo
...Click for more info
Seller: Legendary Guns
Area Code: 602
$1895.00