LMT - Lewis Machine & Tool Rifles

Basically mint, approximately 75 rounds through it. Gas piston system and interchangeable piston system. Full quad rail and picatinny flattop. 16 inch barrel. Pinned stock (CT compliant). With origin
...Click for more info
Seller: Rayco3
Area Code: 860
$1145 + $50.00 shipping

ID # 6890 Make LMT Model Defender 2000 Configuration Semi-Auto Gauge / Caliber .223 Rem/ 5.56mm Price $800.00 Serial # 71402 Country of Origin Am
...Click for more info
Seller: William Larkin Moore & Sons
Area Code: 480
$800.00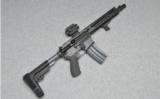 Seller: Cabelas League City
Area Code: 346
$1,499.99

ID # 6639 Make LMT (Lewis Maching & Tool) Model Defender 2000 (AR15 Carbine) Configuration Semi-Auto Gauge / Caliber 5.56mm Price $850.00 Serial #&n
...Click for more info
Seller: William Larkin Moore & Sons
Area Code: 480
$850.00

ID # 6600 Make LTM Rifles Model VZ24 Mauser custom Configuration Bolt Action Gauge / Caliber .338-06 Ackley Improved Price $600.00 Serial # RR18248 Cou
...Click for more info
Seller: William Larkin Moore & Sons
Area Code: 480
$600.00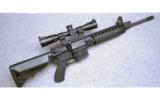 Excellent condition overall. Very well made Sporting Rifle with factory box and Nikon M-223 Optics, 2 magazines, and other accessories.
...Click for more info
Seller: Cabelas Christiana
Area Code: 302
Was $1,999.99 Now $1,899.99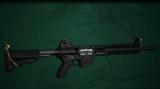 Up for sale is a LMT in .308., it comes with torque wrench driver for barrel change. Rifle is new and has never been fired.
...Click for more info
Seller: Paladin1534
Area Code: 415
$2650 ~ OBO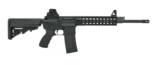 Seller: Collectors Firearms
Area Code: 713
2,279.95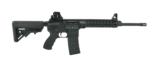 Seller: Collectors Firearms
Area Code: 713
1,749.95