Featured Gun Classifieds LWRC Rifles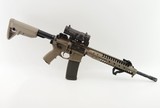 LWRC M61C - ELCAN PKG 5.56 As New WBoxes , 16.5" spiral fluted bbl, excellent bore, flash hider, Elcan Specter 1X / 4X illuminated reticle / red dot scope, quick disconnect mount, quick access ga
...Click for more info
Seller: Sprague's Sports Inc.
Area Code: 800
$3,299.00
LWRC Rifles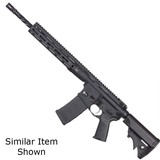 NEW description before purchasing. LWRC DI M-LOK AR-15 Semi Auto Rifle 5.56 NATO 16.1" Spiral Fluted Barrel 30 Rounds Modular One Piece M-LOK Free Float Rail System Co
...Click for more info
Seller: DOMINIONOUTDOORS
Area Code: 540
$1399.99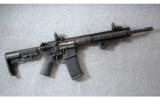 This LWRC M6 IC DI 5.56 NATO rifle has an ambidextrous safety, mag release, bolt release and charging handle. It is a very well made modern sporting rifle.
...Click for more info
Seller: Cabelas Lehi
Area Code: 801
Was $1,399.99 Now $1,289.88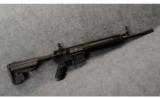 Seller: Cabelas Tualatin
Area Code: 503
$1,499.99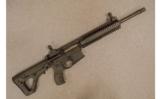 Seller: Cabelas Fort Oglethorpe
Area Code: 706
$1,549.99

LWRC M6 5.56mm caliber rifle. LWRC M6 with 2-tone black and tan finish, 16" barrel, Surefire brake and Geissele 2-stage trigger in great condition.
...Click for more info
Seller: Collectors Firearms
Area Code: 713
1,699.95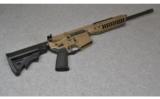 Seller: Cabelas Hamburg
Area Code: 610
$1,599.99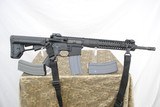 Here is a LWRC Model 6 in 5.56. One piece Mono Forge upper. Rail system is 12". Barrel is 17 1/2" to end of suppressor. Fully ambidextrous lower. NiCorr treated cold hammer forged barrel. Ex
...Click for more info
Seller: A-Coin and Stamp Gallery Inc
Area Code: 407
$1,240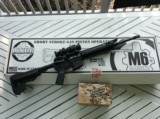 LWRC 5.56 M6A3, New in Box, Never Fired 5.56, comes with additional Magpul MIAD grip (MAG050-BLK)(shown in photo's) and new sling. New Trijicon ACOG TA31RCO- M150CP Scope. This is an outstand
...Click for more info
Seller: ohbearded1
Area Code: 610
$3,250.00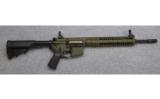 Seller: Cabelas Hamburg
Area Code: 610
$2,599.99

L.W.R.C. M6-SL 5.56mm Nato caliber rifle. L.W.R.C. M6-SL 5.56mm Nato. 16" piston, black finish. Special rifle with a hammer forged barrel. Magpul hand guard and stock. New
...Click for more info
Seller: Collectors Firearms
Area Code: 713
1,639.95