Sorry! You're too late.
The Lwrc Di Rifle 556nato 16.1" 30rd "FREE 10 MONTH LAYAWAY" GI# 101048690 has been sold.
Click
here
to see what else is available by Oakland Guns.
View other listings in this category....
Featured Gun Classifieds LWRC Rifles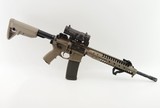 LWRC M61C - ELCAN PKG 5.56 As New WBoxes , 16.5" spiral fluted bbl, excellent bore, flash hider, Elcan Specter 1X / 4X illuminated reticle / red dot scope, quick disconnect mount, quick access ga
...Click for more info
Seller: Sprague's Sports Inc.
Area Code: 800
$3,299.00
LWRC Rifles

LWRC M6IC-DI 5.56mm caliber rifle. LMRC M6IC-DI with 16" spiral fluted barrel, ambidextrous lower and Magpul Pro grip in great condition.
...Click for more info
Seller: Collectors Firearms
Area Code: 713
1,399.95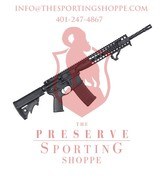 LWRC's DI (Direct Impingement) is piston-driven and made with excellent craftsmanship and design. Built from the ground up to be more than just another direct impingement rifle, it deliv
...Click for more info
Seller: The Sporting Shoppe
Area Code: 401
$1,631.00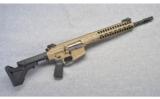 Limited edition LWRC Int. Compact Semi Auto Sniper System finished in FDE Cerakote by TALO Distributors Inc. Short stroke gas piston system with 20 position tunable gas block. Extremely high condition
...Click for more info
Seller: Cabelas Buda
Area Code: 512
$2,899.99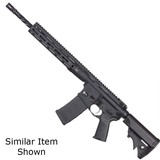 NEW description before purchasing. LWRC DI M-LOK AR-15 Semi Auto Rifle 5.56 NATO 16.1" Spiral Fluted Barrel 30 Rounds Modular One Piece M-LOK Free Float Rail System Co
...Click for more info
Seller: DOMINIONOUTDOORS
Area Code: 540
$1399.99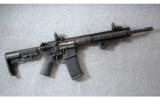 This LWRC M6 IC DI 5.56 NATO rifle has an ambidextrous safety, mag release, bolt release and charging handle. It is a very well made modern sporting rifle.
...Click for more info
Seller: Cabelas Lehi
Area Code: 801
Was $1,399.99 Now $1,289.88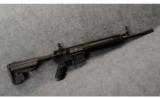 Seller: Cabelas Tualatin
Area Code: 503
$1,499.99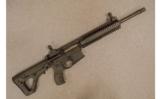 Seller: Cabelas Fort Oglethorpe
Area Code: 706
$1,549.99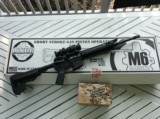 LWRC 5.56 M6A3, New in Box, Never Fired 5.56, comes with additional Magpul MIAD grip (MAG050-BLK)(shown in photo's) and new sling. New Trijicon ACOG TA31RCO- M150CP Scope. This is an outstand
...Click for more info
Seller: ohbearded1
Area Code: 610
$3,250.00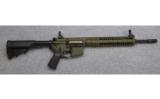 Seller: Cabelas Hamburg
Area Code: 610
$2,599.99

L.W.R.C. M6-SL 5.56mm Nato caliber rifle. L.W.R.C. M6-SL 5.56mm Nato. 16" piston, black finish. Special rifle with a hammer forged barrel. Magpul hand guard and stock. New
...Click for more info
Seller: Collectors Firearms
Area Code: 713
1,639.95