Sorry! You're too late.
The LWRC M6 IC-A2 5.56 NATO GI# 100813140 has been sold.
Click
here
to see what else is available by Cabelas Glendale.
View other listings in this category....
LWRC Rifles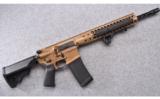 Seller: Cabelas Wheeling
Area Code: 304
$1,499.99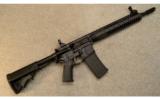 Seller: Cabelas Glendale
Area Code: 623
$2,499.99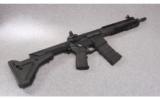 Seller: Cabelas Billings
Area Code: 406
$1,499.99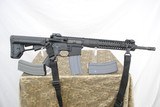 Here is a LWRC Model 6 in 5.56. One piece Mono Forge upper. Rail system is 12". Barrel is 17 1/2" to end of suppressor. Fully ambidextrous lower. NiCorr treated cold hammer forged barrel. Ex
...Click for more info
Seller: A-Coin and Stamp Gallery Inc
Area Code: 407
$1,240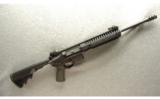 LWRC Model M6IC rifle, 5.56mm. Excellent condition, premium quality MSR rifle with many features - gas piston, ambi mag release, safety, and charging handle. Also has flip-up iron sights, en
...Click for more info
Seller: Cabelas La Vista
Area Code: 402
$1,499.99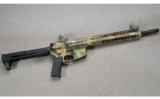 Seller: Cabelas Columbus
Area Code: 614
$1,649.99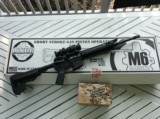 LWRC 5.56 M6A3, New in Box, Never Fired 5.56, comes with additional Magpul MIAD grip (MAG050-BLK)(shown in photo's) and new sling. New Trijicon ACOG TA31RCO- M150CP Scope. This is an outstand
...Click for more info
Seller: ohbearded1
Area Code: 610
$3,350.00

LWRC R.E.P.R 7.62X51mm caliber rifle. LWRC R.E.P.R gen 1 with side charging handle, Sopmod style stock, Geissele SSA trigger and spiral fluted barrel in excellent condition.
...Click for more info
Seller: Collectors Firearms
Area Code: 713
2,795.00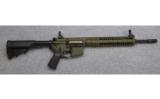 Seller: Cabelas Hamburg
Area Code: 610
$2,599.99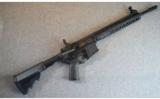 LWRC International Model M61C in 5.56mm Nato. The LWRC is self-regulating, with short-stroke gas piston that delivers reliablility and maintenance. Nicorr-treated, cold- hammer-forged, spiral-fluted b
...Click for more info
Seller: Cabelas League City
Area Code: 346
$2,499.99

L.W.R.C. M6-SL 5.56mm Nato caliber rifle. L.W.R.C. M6-SL 5.56mm Nato. 16" piston, black finish. Special rifle with a hammer forged barrel. Magpul hand guard and stock. New
...Click for more info
Seller: Collectors Firearms
Area Code: 713
1,639.95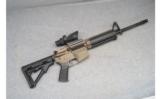 Seller: Cabelas Fort Worth
Area Code: 817
Was $2,499.99 Now $2,124.77