Military Rifles - Eddystone
Military Rifles - Eddystone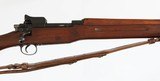 MAKE - EDDY STONE MODEL - U.S MARKED 1917 BARREL - 26" FINISH - BLUED STOCK - WOOD CALIBER - 30-06 CONDITION - EXCELLENT COMES WITH LEATHER SLING NO BOX NO PAPERWORK
...Click for more info
Seller: Classic Firearms
Area Code: 478
"PENDING SALE" $1095.99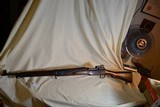 This Eddystone British was a contract WWII for Enfield. The action is excellent w/a very smooth bolt and locking action. The gun bluing is abt 95 % w/minnium wear to only the bolt area. The&nbsp
...Click for more info
Seller: Jim's Classic Guns
Area Code: 913
$ 1275.00 /OBO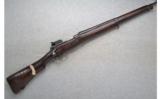 This ERA right hand bolt action rifle comes in .30 Cal. An older and well used rifle it is in overall fair condition and comes as is.
...Click for more info
Seller: Cabelas Richfield
Area Code: 262
Was $899.99 Now $779.77

British Flintlock Cavalry Carbine. Early 19th Century production. Lock is marked "Tower" and "GR". 20" Barrel with captive ramrod. Stock has a repaired crack by lock and
...Click for more info
Seller: Collectors Firearms
Area Code: 713
2,950.00

British p14 .303 British caliber rifle. WWI British military rifle. Bore has strong rifling. Very good overall condition.
...Click for more info
Seller: Collectors Firearms
Area Code: 713
1,050.00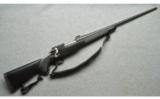 Seller: Cabelas Berlin
Area Code: 978
$269.97