Sorry! You're too late.
The Chiappa M1-22 Citadel Synthetic, 22LR NIB 500.083 GI# 101566133 has been sold.
Click
here
to see what else is available by Michael Murphy & Sons.
View other listings in this category....
Chiappa Rifles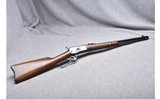 Seller: Cabelas Reno
Area Code: 775
$999.99

Chiappa 1863 Sharps Cavalry, 50/70 with a 22" barrel. SN is SH156xx. Factory finish on both wood and metal. Gun is a factory demo, probably unfired, looks new. We will trade for silver and gold.
...Click for more info
Seller: Michael Murphy & Sons
Area Code: 316
$1,299.00

This firearm is factory new in box, direct from the manufacturer or a distributor. All firearms are in stock at the time of this listing being posted, however our inventory can rapidly change. T
...Click for more info
Seller: Elk County Ammo and Arms
Area Code: 814
$1,199.99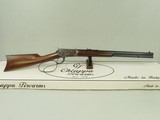 For sale, a beautiful Cimarron Chiappa Model 1892 Solid-Frame Lever-Action Rifle in .45 Long Colt in minty, like-new condition. This beautiful recreation of the legendary Winchester 1892 feature
...Click for more info
Seller: Antique & Modern Firearms, Inc.
Area Code: 859
SOLD
Chiappa 1892 Trapper, 45LC, 16" with matte finished metal. Factory demo, gun looks to have been shot, but very little,, very clean gun. Has some tape residue on the left side, I did not take any
...Click for more info
Seller: Michael Murphy & Sons
Area Code: 316
$899.00

BRAND NEW IN THE BOX AND READY TO SHIP! BUY IT NOW!! Manufacturer: Chiappa Firearms Model: RAK-9 Rifle Action: Semi-Auto SKU: CF500.210 Caliber: 9mm Luger
...Click for more info
Seller: Elk County Ammo and Arms
Area Code: 814
$699.99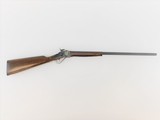 BRAND NEW IN THE BOX AND READY TO SHIP! BUY IT NOW!! Manufacturer: Chiappa Firearms Model: Little Sharp Rifle Hunter SKU: B920.319 Caliber: 17 Hornet Capacity: 1
...Click for more info
Seller: Elk County Ammo and Arms
Area Code: 814
$919.99

BRAND NEW IN THE BOX AND READY TO SHIP! BUY IT NOW!! Manufacturer: Chiappa Model: 1853 Enfield Musket (Rifled) SKU: 910.003 Caliber: .58 Action: Percussion Barrel Lengt
...Click for more info
Seller: Elk County Ammo and Arms
Area Code: 814
$849.99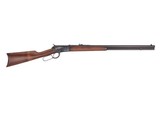 This firearm is factory new in box, direct from the manufacturer or a distributor. All firearms are in stock at the time of this listing being posted, however our inventory can rapidly change. To conf
...Click for more info
Seller: Elk County Ammo and Arms
Area Code: 814
$1,229.99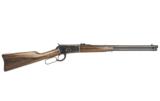 BRAND NEW IN THE BOX AND READY TO SHIP! BUY IT NOW!! Manufacturer: Chiappa Firearms Model: 1892 Lever Action Carbine SKU: 920.204 Caliber: .44 Rem Mag Barrel Len
...Click for more info
Seller: Elk County Ammo and Arms
Area Code: 814
$999.99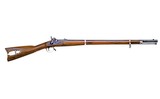 BRAND NEW IN THE BOX AND READY TO SHIP! BUY IT NOW!! Manufacturer: Chiappa Model: 1863 Zouave Musket (Rifled) SKU: 910.006 Type: Musket Caliber: .58 A
...Click for more info
Seller: Elk County Ammo and Arms
Area Code: 814
$859.99

BRAND NEW IN THE BOX AND READY TO SHIP! BUY IT NOW!! Manufacturer: Chiappa Model: 1863 Zouave Musket Match (Rifled) SKU: 910.039 Type: Musket Caliber: .58 Act
...Click for more info
Seller: Elk County Ammo and Arms
Area Code: 814
$879.99

BRAND NEW IN THE BOX AND READY TO SHIP! BUY IT NOW!! Manufacturer: Chiappa Firearms Model: 1863 Zouave Musket SKU: 900.001 Action: Percussion Caliber: .58 Smoothbore Barrel Len
...Click for more info
Seller: Elk County Ammo and Arms
Area Code: 814
$829.99