Sorry! You're too late.
The "Eddystone 1917 .30-06 (R22482) GI# 101065399 has been sold.
Click
here
to see what else is available by Collectors Firearms.
View other listings in this category....
Military Rifles - Eddystone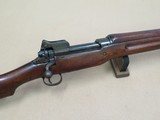 While many people think of the Springfield 1903 as the main battle rifle of the U.S. Expeditionary Forces in World War 1 they are mistaken, the Model of 1917 (Enfield) rifle was actually used
...Click for more info
Seller: Antique & Modern Firearms, Inc.
Area Code: 859
SOLD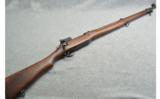 Eddystone Arsenal was the manufacturing plant responsible for producing the Remington contract Model 1917 rifles for the U.S. goverment during 1917 and 1918.
...Click for more info
Seller: Cabelas Farmington
Area Code: 801
$1099.99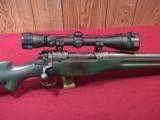 EDDYSTONE 1917 CUSTOM 240 GIBBS 26", 97% PARKERIZE FINISH, CAMO GREEN SPORTER STOCK, SIMMONS 4.5-14 40MM ATV SCOPE ON WEAVER MOUNTS, EXC. BORE
...Click for more info
Seller: WILDWOOD INC
Area Code: 207
$695.00
EDDYSTONE 1917 CUSTOM 30-06 IMPROVED, DRILLED FOR WEAVER MOUNTS AND A RECEIVER SIGHT, HAS BAND TYPE FRONT SIGHT, 95% BLUE, CUSTOM STOCK WITH ROOSEWOOD FORE END TIP AND GRIP CAP, SKIP LINE CHEC
...Click for more info
Seller: WILDWOOD INC
Area Code: 207
$650.00