Sorry! You're too late.
The NAVY ARMS NORINCO TU-33/40 22LR GI# 100996631 has been sold.
Click
here
to see what else is available by WILDWOOD INC.
View other listings in this category....
Navy Arms Rifles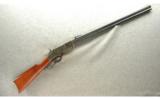 Navy Arms Model 1860 rifle .44-40. Appears as new, reproduction of the classic Henry rifle. Good pick for western reenactors, Cowboy Action Shooters or just fun at the range.
...Click for more info
Seller: Cabelas La Vista
Area Code: 402
$999.99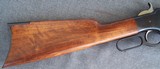 Here is an earlier iron frame Henry rifle replica marked Navy Arms with a unique serial number. The rifle is in 44-40 cal. and carries the serial number H00444. It is unfired condition and like new
...Click for more info
Seller: Jacob Hranowskyj
Area Code: 804
$1,290.00
Seller: The Sporting Shoppe
Area Code: 401
$1,250.00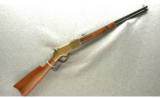 Navy Arms Model 66 Saddle Ring Carbine, .22 LR. Very good condition, light finish wear on areas of the frame. Excellent reproduction of the famous Model 66 rifle and carbine in .22 rimf
...Click for more info
Seller: Cabelas La Vista
Area Code: 402
Was $949.99 Now $889.88