Featured Gun Classifieds Nesika Firearms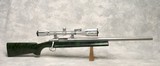 Here we have a one of a kind custom built benchrest rifle in .243 and .6PPC caliber with two barrels, custom built by Dan Dowling of Palisade,Colorado. The rifle has a McMillan benchrest stock in Gree
...Click for more info
Seller: RPFirearms
Area Code: 505
$2250
Nesika Firearms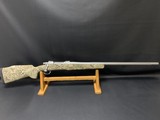 This rifle sports a hand laid-up composite stock with aluminum bedding block. It also has the Timney trigger set (3lbs) and Leupold QRW bases installed. The stainless barrel is a fluted Dougla
...Click for more info
Seller: Gulf Breeze Firearms
Area Code: 850
$3,200.00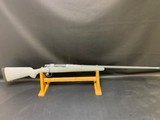 Custom "Accurate Arms" 25" Lilja fluted barrel. Vais muzzle brake. Lone wolf stock floorplate. Jewel trigger. Gray K Kote finish. 6lbs, 7.4 oz, 95% cond 13.5 LOP. Serial number is V0350
...Click for more info
Seller: Gulf Breeze Firearms
Area Code: 850
$4,495.00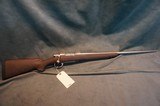 Nesika Sporter Model T 7mm08,24" barrel,spiral fluted bolt,new,was $2995,sale $1799. GUN COLLECTIONS WANTED FOR CASH! We buy, sell, consign and trade new and used firearms. This is our 44th ye
...Click for more info
Seller: First Stop Gun
Area Code: 605
$1,799.00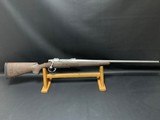 New condition Nesika model V. Fluted bolt & weaver style bases. MSRP price is $2995. This price is below wholesale! This is a very cool synthetic stocked sporter. Stainless finish. Bolt acti
...Click for more info
Seller: Gulf Breeze Firearms
Area Code: 850
$1,995.00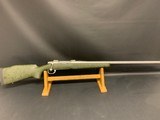 New condition Nesika model V. 26" stainless fluted barrel with fairly heavy contour. Fluted bolt. Long range stock painted in Nesika green with with black splatter. List price on this rifle is 31
...Click for more info
Seller: Gulf Breeze Firearms
Area Code: 850
$1,995.00
Nesika Model V is chambered in .280 Remington and features a brushed stainless steel barreled action and a green composite stock. This rifle was built by the Remington Custom shop. This is
...Click for more info
Seller: Deweys
Area Code: 864
$1,795.00
Nesika Model V is chambered in .280 Remington and has a brushed stainless steel barreled action and a composite stock. This Rifle was built by the Remington Custom Shop and is a clean, sleek des
...Click for more info
Seller: Deweys
Area Code: 864
$1,795.00
For sale Custom Accurate Arms Nesika Model V in .300 WIN MAG with a gray K Kote finish, bolt action, 25" BBL fluted, 13.5" LOP, Vais muzzle brake, Lone wolf stock floorplate, Jewel trigger,
...Click for more info
Seller: Gulf Breeze Firearms
Area Code: 850
$4,495.00
Nesika Model T 7mm-08 24" barrel,spiral fluted bolt,custom scalpel camo paint job,new,was $3499.On Sale! GUN COLLECTIONS WANTED FOR CASH! We buy, sell, consign and trade new and used firearms.
...Click for more info
Seller: First Stop Gun
Area Code: 605
$1,795.00
Nesika Model T 7mm08 Sporter 24" barrel,straddle floorplate,custom scalpel camo paint job,new with bases,was $3495. GUN COLLECTIONS WANTED FOR CASH! We buy, sell, consign and trade new and use
...Click for more info
Seller: First Stop Gun
Area Code: 605
$1,795.00
The actions of all Nesika Hunter Model Actions are lightweight, with faceted sides and a large loading port. The receiver length is 8.11", Receiver Diameter is 1.35", and the bolt diam
...Click for more info
Seller: Mackeys
Area Code: 252
$2,999
This Nesika Model V is a right hand bolt action rifle in .280 Rem. Cal. It has a 24 inch satin finish stainless steel barrel. I comes with scope rings. No iron sights. It has a
...Click for more info
Seller: Cabelas Richfield
Area Code: 262
$2,999.99