New England Firearms - Rifles
New England Firearms - Rifles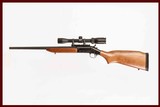 New England Firearms Handi Rifle chambered in .270 win with a 22 inch barrel bright bore good grooves and a Bushnell 3-9x40 scope. This gun is in excellent condition and is covered by Dury's Lifet
...Click for more info
Seller: DURY'S GUN SHOP
Area Code: 210
$299.99

223 Remington; 99% blue, Like New bore, Like New stock, 22'' barrel, This Handi Rifle has had little use The metal and the synthetic stock show no handling marks It has no front sight and has a 3-9x40
...Click for more info
Seller: Simpson Ltd
Area Code: 309
$235.00

New England Handi-Rifle .243 caliber rifle. Limited edition single shot rifle. With gold inlays on receiver. Very good condition with Redfield 3-9X scope.
...Click for more info
Seller: Collectors Firearms
Area Code: 713
$459.95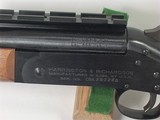 Seller: WILDWOOD INC
Area Code: 207
$395.00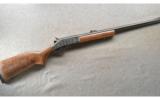 This is a like new NEF Tracker II 12 gauge slug gun. The case color frame is as new. The blue barrel is also like new and the wood stock is in great condition with a little finish flaking.
...Click for more info
Seller: Cabelas Owatonna
Area Code: 507
$399.99