Sorry! You're too late.
The Daniel Defense M4 V7 AR-15 Semi Auto 5.56 NATO Rifle GI# 101564305 has been sold.
Click
here
to see what else is available by The Sporting Shoppe.
View other listings in this category....
Featured Gun Classifieds Daniel Defense Rifles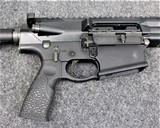 Presenting a New In the Box Daniel Defense model DD5 V5 in .260 Remington. The firearm comes with the factory box and paperwork.
...Click for more info
Seller: H&H Shooting Sports
Area Code: 405
$2373.98
Daniel Defense Rifles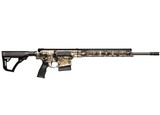 This firearm is factory new in box, direct from the manufacturer or a distributor. All firearms are in stock at the time of this listing being posted, however our inventory can rapidly change. To conf
...Click for more info
Seller: Elk County Ammo and Arms
Area Code: 814
$2,499.99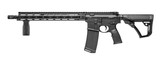 Seller: GUNPRIME
Area Code: 205
$2,499.00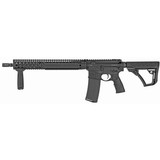 Seller: GUNPRIME
Area Code: 205
$2,199.00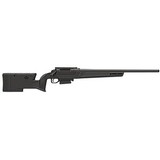 NEW BARREL: User-interchangeable, proprietary steel cold hammer forged to contour ACTION: Mechanically bedded stainless steel action with integral recoil lug BOLT: Three-lug bolt with a 60 deg
...Click for more info
Seller: DOMINIONOUTDOORS
Area Code: 540
$2099.99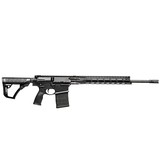 NEW ManufacturerDaniel Defense ModelDD5 V5 UPC818773021241 SKU02-165-01229-047 Width13.5500 Length48.6500 Height4.3500 Weight12.0000 Caliber.260 REMINGTON ActionSemi-Automatic Barrel Length
...Click for more info
Seller: DOMINIONOUTDOORS
Area Code: 540
$2399.99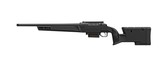 Seller: GUNPRIME
Area Code: 205
$1,899.00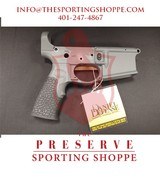 This Daniel Defense DDM4 V7 lower receiver has a length of 7.75", a height of 6.5", and a width of 1.5". It is chambered in 5.56 NATO and features a stone grey finish. There is a scratc
...Click for more info
Seller: The Sporting Shoppe
Area Code: 401
$1,000.00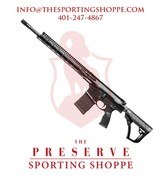 This highly accurate and durable rifle includes an adjustable gas block that allows for a consistent feel, whether shooting suppressed or unsuppressed. The perfected bolt carrier group reduces overall
...Click for more info
Seller: The Sporting Shoppe
Area Code: 401
$2,347.00
The Daniel Defense V7 was the first rifle in the DDM4 lineup which featured a Free Float Hand Guard that had an M-LOK attachment system. Built around a 15" Cold Hammer Forged barrel with a govern
...Click for more info
Seller: The Sporting Shoppe
Area Code: 401
$2,099.00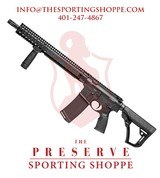 The Daniel Defense DDM4 V9 is designed to satisfy the needs of modern shooters not only in popular shooting sports but also for tactical and defensive applications. The long, 15″ DDM4 quad rail
...Click for more info
Seller: The Sporting Shoppe
Area Code: 401
$1,999.00
The DD5 V3 builds upon the foundation Daniel Defense established in 7.62 AR-style rifles. This highly accurate and durable rifle includes an adjustable gas block that allows for a consistent feel whet
...Click for more info
Seller: The Sporting Shoppe
Area Code: 401
$2,799.99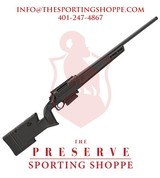 Designed with the user in mind. Daniel Defense has taken the modularity of the AR platform and integrated it into a one-of-a-kind bolt action rifle. From an interchangeable cold hammer-forged barrel t
...Click for more info
Seller: The Sporting Shoppe
Area Code: 401
$2,089.00