Sorry! You're too late.
The Brno ZKW 465 22 hornet rifle GI# 101566078 has been sold.
Click
here
to see what else is available by Harrisonsportingarms.
View other listings in this category....
BRNO Rifles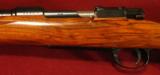 Full custom 7x57 Mauser with by Al Valee utilizing a Brno VZ33 action. This is the police issue eqivalent of the G33/40 lightweight small ring act
...Click for more info
Seller: Dismal River Armory
Area Code: 308
$4895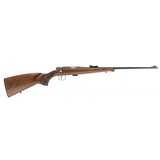 "Bolt action repeater magazine fed. Bore is excellent. Rifle has some wear, otherwise good overall condition.
...Click for more info
Seller: Collectors Firearms
Area Code: 832
$495.00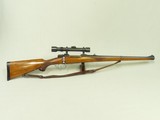 If you want to have the classiest and coolest vintage rifle at hunting camp this year here it is. This is a spectacular CZ BRNO Model 22F Mannlicher rifle in 7x57mm (7mm Mauser) manufact
...Click for more info
Seller: Antique & Modern Firearms, Inc.
Area Code: 859
**SOLD**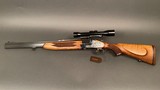 Seller: Caliber Sports
Area Code: 205
$4995.00

Description: MAKE - BRNO ARMS MODEL - M1898/22 FINISH - BLUED BARREL - 24" CALIBER - 7.92 MM MAUSER CAPACITY - N/A GRIPS - WOOD CONDITION - EXCELLENT STORE HOURS 10AM - 6 PM M
...Click for more info
Seller: Classic Firearms
Area Code: 478
$689.99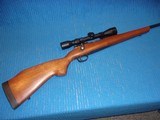 VERY GOOD CONDITION MAUSER NO SALES TO CALIFORNIA or ILLINOIS Cal. 30-06 $540 + ACTUAL SHIPPING to a FFL DEALER, All wood and metal are very good, with extremley light d
...Click for more info
Seller: GUNNER308
Area Code: 724
$540.00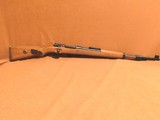 This is a pristine example of a very late WWII production k98 rifle, as manufactured at the BRNO factory while under control by the Germans. This example has the late war stamped sling band, trigger g
...Click for more info
Seller: CAALEX
Area Code: 859
$4,299.00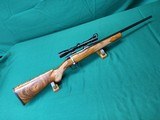 Unusual custom stocked BRNO ZKW 465 in 222 Remington, not Hornet. This rifle appears to be used very little. It features a straddle floorplate which seems to have a slightly differt blue,
...Click for more info
Seller: jem3630
Area Code: 317
$2,750 plus shipping

BRNO Model 2 Rifle .22 lr caliber 24.5" barrel Tangent front sight graduated out to 200 yards Very nice condition wood stock Sling swivels 5 round drop free magazine C.A.I. import
...Click for more info
Seller: Elephant & Castle Fine Arms
Area Code: 417
$845.00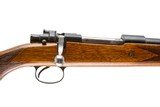 Seller: Steve Barnett Fine Guns
Area Code: 662
$695.00

BRNO 22F - 8 x 57mmJS caliber - Item Number: CZ5055 Rifle type: Bolt Action Action: Bolt Action Barrel length: 20 1/2 Sights: Factory Sights Weight: 6 lbs,
...Click for more info
Seller: Griffin & Howe
Area Code: 973
$3,200.00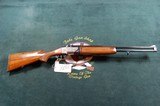 Seller: bobsvintageguns
Area Code: 989
$2295.00

BRNO Model 1 Caliber 22LR Excellent condition 22.75in barrel Weight 5lb 10oz These rifles were made in Czechoslovakia from 1945-1957 3 leaf sight Shiny bore is excellent One original magazine
...Click for more info
Seller: Paul Booth
Area Code: 601
$1100.00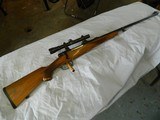 Early1948ish round top, small ring action (G33-40) Brno mod. 21 rifle in 8mm/06 Ackley, excellent bore, 98% rust blue, Timney trigger, custom scope bases for Talley rings, action slicked
...Click for more info
Seller: Atkinson
Area Code: 208
$1600.00