Sorry! You're too late.
The Sig 970 SHR .30-06 with additional barrel - your choice .270 or .280 - Extremely Rare GI# 101602793 has been sold.
Click
here
to see what else is available by 1syg.
View other listings in this category....
Sig Arms Rifles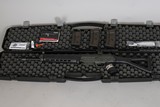 This is a brand new rifle. I(t still has the factory grease in the receiever. It comes from an estate I was tasked to sell. This seems to be a rare rifle. On one place on the internet it says ther
...Click for more info
Seller: hephoto
Area Code: 817
$3,750.00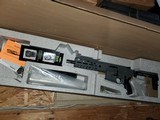 I have brand new in the box Sig Virtus in 300 black out, with 9 inch barrel and folding brace. Does NOT comes with folding sights that you can see in the picture. Check your local and state laws befor
...Click for more info
Seller: Spetsnaz
Area Code: 425
$3,600.00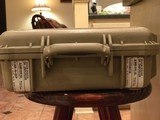 Limited to 1500 sets, the SIG combo includes one specially serial numbered SIG556 rifle and matching P226 handgun ID 100101. Both finished in digital camo and cased in a fitted Pelican travel case.
...Click for more info
Seller: Tojo
Area Code: 337
$4,200.00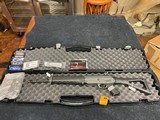 New in Box, Sig Arms 551-A1 in .556 Nato, Folding Stock, rotary diopter sighting system, all paperwork, Manufactor Case , 1 x 30 round and 1 x 20 round magazines able to be "Ganged" together
...Click for more info
Seller: Adolfo Gutierrez
Area Code: 281
$ 3950.00 Plus Shipping
The Sig Sauer M400 Tread Semi-Auto Rifle operates with a direct impingement gas operating system with rotating locking bolt. The M400 Tread semi-automatic rifle comes with a 6-position Magpul SL-K col
...Click for more info
Seller: The Sporting Shoppe
Area Code: 401
$1,299.00