Sorry! You're too late.
The Franchi Momentum Combo .270 Win 22" Burris Scope 41525 GI# 101380023 has been sold.
Click
here
to see what else is available by Elk County Ammo and Arms.
View other listings in this category....
Franchi Rifles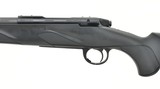 Franchi Momentum .243 Win caliber rifle. 22" Barrel threaded 4+1 capacity, black stock and hinged floor plate. New.
...Click for more info
Seller: Collectors Firearms
Area Code: 713
$579.95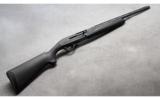 Lightweight black synthetic stock with a red fiberoptic front sight on a ventilated ribbed barrel. Overall in very good condition.
...Click for more info
Seller: Cabelas Farmington
Area Code: 801
$699.99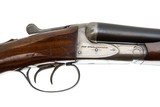 #376XXX 28" IC AND MOD 2 3/4 DOUBLE TRIGGER EJECTORS FCTORY BEAVERTAIL PISTOL GRIP ORIGINAL CONDITION 6LBS 11 OZ 2 3/4 DAH 1 5/8 DAC 14 1/8 LOP
...Click for more info
Seller: Steve Barnett Fine Guns
Area Code: 662
$2,500.00

NEW Franchi Momentum Bolt-Action Rifle Scope Combo 41535, .308 Winchester, 22" , Synthetic Stock, Black Finish MPN: 41535UPC: 650350415353 ****PLEASE CALL IN THE WITH THE
...Click for more info
Seller: DOMINIONOUTDOORS
Area Code: 540
$649.99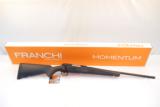 Franchi Momentum chambered in .30-06 with a threaded 22" barrel. Newest offering from Franchi, features a 3 shot MOA guarentee from the factory. Accurate and light rifle, NIB. L
...Click for more info
Seller: Deweys
Area Code: 864
$595.95

NEW Franchi Momentum Bolt-Action Rifle Scope Combo 41515, 6.5 Creedmoor, 24" , Synthetic Stock, Black Finish Specifications Caliber: 6.5 Creedmoor Weight: 7.8 lbs. Rifle
...Click for more info
Seller: DOMINIONOUTDOORS
Area Code: 540
$649.99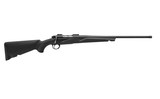 BRAND NEW IN THE BOX AND READY TO SHIP! BUY IT NOW!! Manufacturer: Franchi Model: Momentum Bolt-Action Rifle SKU: 41550 Caliber: .300 Win Mag Capacity:&nbs
...Click for more info
Seller: Elk County Ammo and Arms
Area Code: 814
$549.99

BRAND NEW IN THE BOX AND READY TO SHIP! BUY IT NOW!! Manufacturer: Franchi Model: Momentum Bolt-Action Rifle SKU: 41530 Caliber: .308 Win Capacity: 4
...Click for more info
Seller: Elk County Ammo and Arms
Area Code: 814
$549.99