Sorry! You're too late.
The ROCK ISLAND ARMORY MIG 22LR STANDARD RIFLE GI# 101066712 has been sold.
Click
here
to see what else is available by DOMINIONOUTDOORS.
View other listings in this category....
Featured Gun Classifieds Rock Island Armory Rifles
Rock Island Arsenal Manufactured Model 1903 serial number 233165 placing date of manufacture in 1913. Barrel marked "R.I.A. 1913" as well as Cartouche. Overall condition is excellent with 90
...Click for more info
Seller: Winchester Way
Area Code: 760
$2,900.00
Rock Island Armory Rifles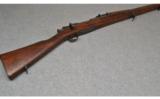 Seller: Cabelas Columbus
Area Code: 614
$1,059.99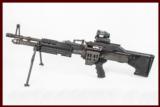 Rock Island Armory M60 chambered in 7.62 NATO/308 Win with a spare barrel Silencer (Surefire So762 MG) 4000 rounds 4000 round linkages a linking machine 4 belt hangers for side mount a Trijicon SRS an
...Click for more info
Seller: DURY'S GUN SHOP
Area Code: 210
$75000.00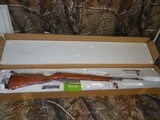 FACTORY NEW IN BOX CLICK ON PICTURES TO ENLARGE Rock Island Armory built the M14 Youth bolt action Rifle for the young shooting enthusiast. Manufactured from Philippine hardwood with a 12"
...Click for more info
Seller: AA GUNS & AMMO
Area Code: 770
$ 146.99-FACTORY NEW IN BOX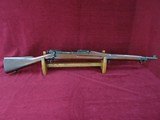 I am a new seller on GunsInternational, but am a forty year collector of high condition antique American firearms. It is time to sell some guns out of my collection. My prices are reasonab
...Click for more info
Seller: Integrity Plus
Area Code: 812
$4,495

ID # 6873 Make ROCK ISLAND ARSENAL Model 1903 Configuration Bolt Action Gauge / Caliber .30-06 Price $3,000.00 Serial # 145571 Country of Origin
...Click for more info
Seller: William Larkin Moore & Sons
Area Code: 480
$3,000.00

BRAND NEW IN THE BOX AND READY TO SHIP! BUY IT NOW!! Manufacturer: Armscor / Rock Island Armory Model: M22 TCM BA SKU: 51108 Caliber: .22 TCM Magazine Capacity: 5 Roun
...Click for more info
Seller: Elk County Ammo and Arms
Area Code: 814
$429.99
Rock Island Armory 1903 .30-06, 24" BBL (Barrel date 04/11) 8lb 12oz 12 3/4" L.O.P. manufactured in 1911
...Click for more info
Seller: Gun Sport Ltd.
Area Code: 432
$2,495.00

30-06 cal; very good bore, good stock, 24'' barrel, RIA 4-13 barrel. All parts appear to be correct. 1913 date cartouche on left side of stock with Circle P firing proof on bottom of grip. Sma
...Click for more info
Seller: Simpson Ltd
Area Code: 309
$2,750.00

NEW API AK-22 .22 Long Rifle 18.25 Inch Barrel Blue Finish Wood Stock Pistol Grip Front and Rear Sights Included 10 Round 51121 AK-22 Semi-auto rifle. Wood stock, forearm and pistol grip. W
...Click for more info
Seller: DOMINIONOUTDOORS
Area Code: 540
$169.99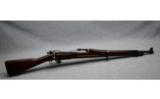 Seller: Cabelas Noblesville
Area Code: 317
Was $ 3,300.66 Now $ 2,809.66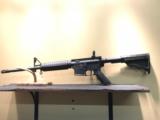 USED, IN GOOD CONDITION ROCK ISLAND ARMORY MODEL LAR-15 5.56 NATO 16" BARREL FACTORY SYNTHETIC STOCK & FOREND WITH TROY FLIP UP REAR IRON SIGHT ****PLEASE CAL
...Click for more info
Seller: DOMINIONOUTDOORS
Area Code: 540
$649.99

Rock Island Arsenal 1903 30-06 SPRG caliber rifle. Excellent Springfield 1903 rifle NRA Marked. 95% + original finish. Excellent wood with nice sharp 1913 dated cartouche. Barrel also dated 1913. Nice
...Click for more info
Seller: Collectors Firearms
Area Code: 713
5,500.00