Sorry! You're too late.
The Taurus/Rossi Wizard in .243 Win. GI# 100924035 has been sold.
Click
here
to see what else is available by Cabelas Owatonna.
View other listings in this category....
Taurus Rifles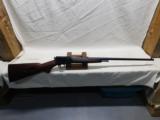 Taurus Model 63, 22LR,Semi-Auto Rifle,23" Barrel, Butt Magazine,copy of Winchester 63, 98% Bluing,some dents on Forend, repair chip at stock toe, Good Fuction, Excellent Bore! Store Hurs Thurs
...Click for more info
Seller: Long Shot Inc
Area Code: 570
$350.00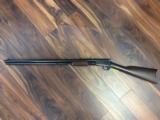 Beautiful pump action rifle. Price quoted is for cash, check, or money order. Credit cards must add 5%. $45 for shipping and insurance to the FFL of your choice. All firearms are sold as is, no ret
...Click for more info
Seller: StarQuest Shooters Supply
Area Code: 302
$649.95

Taurus Single Shot .243 WIN caliber rifle. Single shot Youth rifle in excellent condition.
...Click for more info
Seller: Collectors Firearms
Area Code: 713
$195.00

Taurus Single-shot .243 caliber rifle. Single shot youth rifle with 22" barrel and 13⅜" LOP.
...Click for more info
Seller: Collectors Firearms
Area Code: 713
$279.95

Seller: Collectors Firearms
Area Code: 713
$579.95

New in box Mossberg MVP Patrol Rifle in .223. Patent-pending MVP design, accepts standard AR-style magazines 16.25" medium bull barrel, with 11 degree tapered crown Picatinny Rail 10 Round Magazi
...Click for more info
Seller: Halifax Supply
Area Code: 386
$479.99